MINERAL KING PHOTO ALBUM
This photo album is for anyone in the greater Mineral King community to post current or historical pictures they may have. All you need to do is e-mail the picture to me along with a brief description of the photo. I'll put it up for everyone to see. Send to: glenn@mk-webcam.net .
---
PHOTOGRAPHS BY JOHN UHLIR
Aspens and Farewell Gap Snow Surveys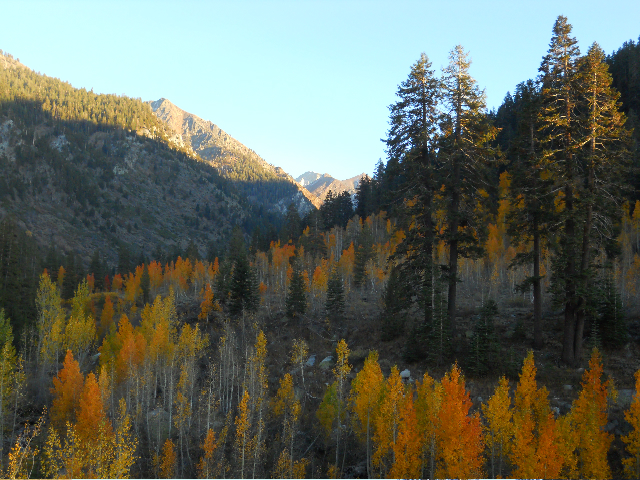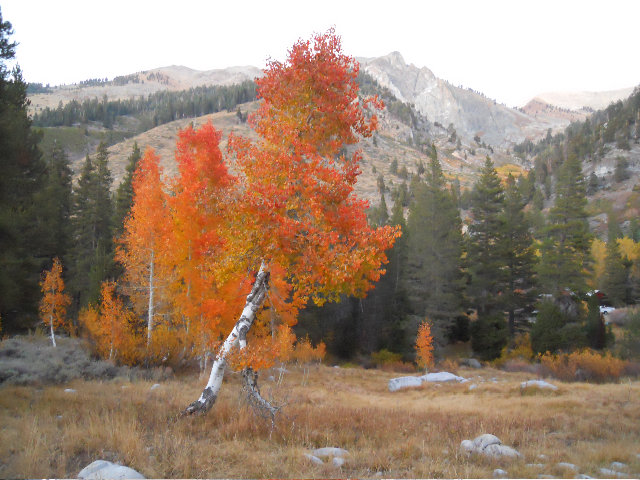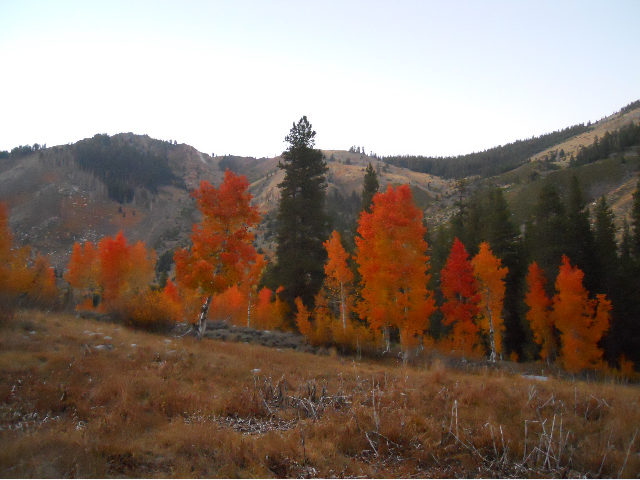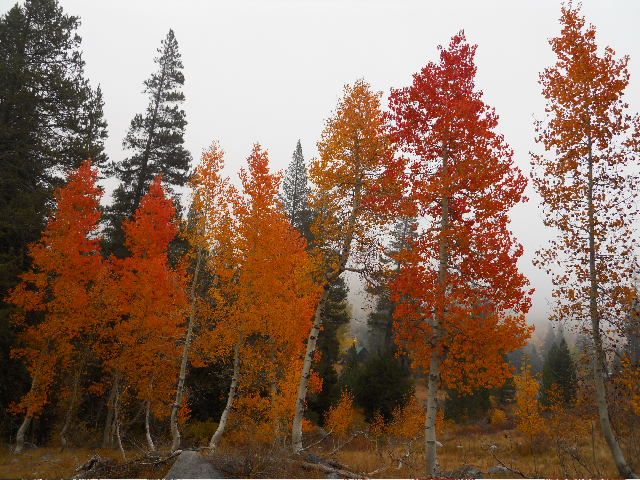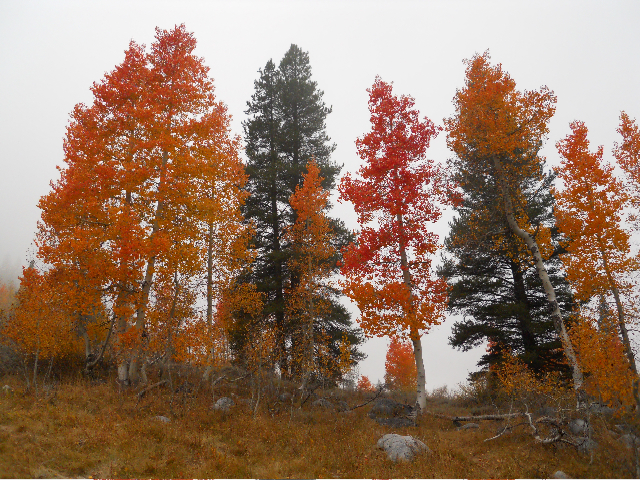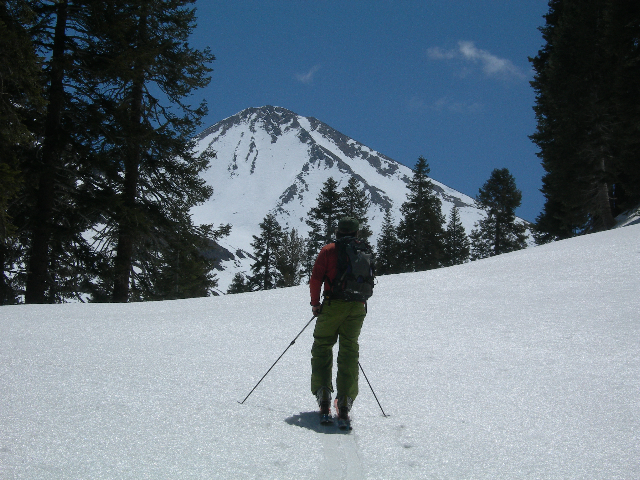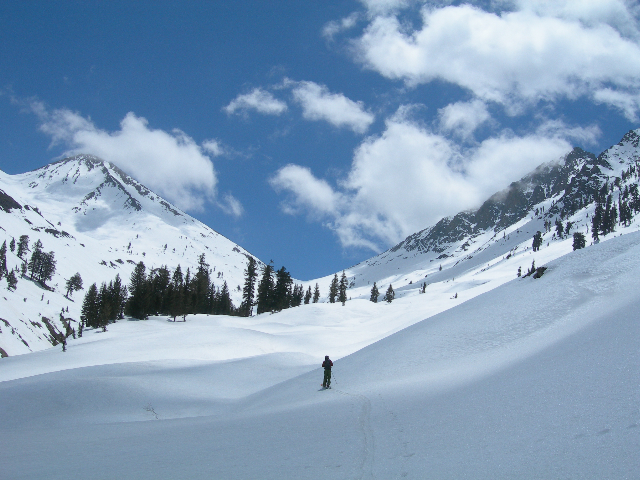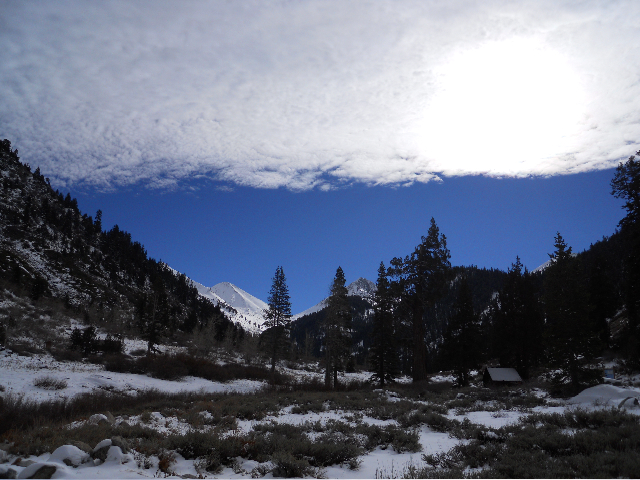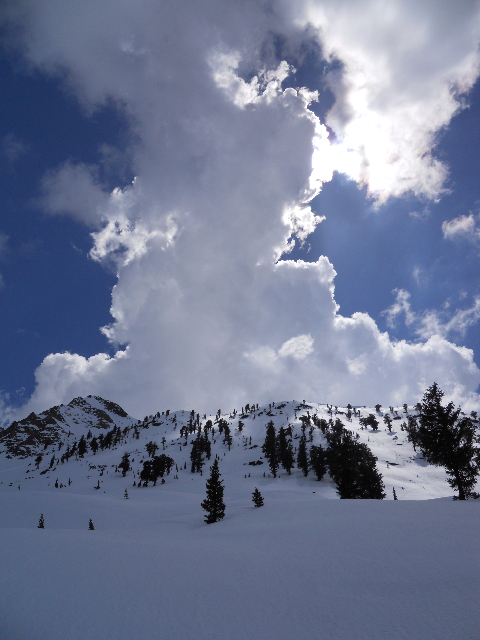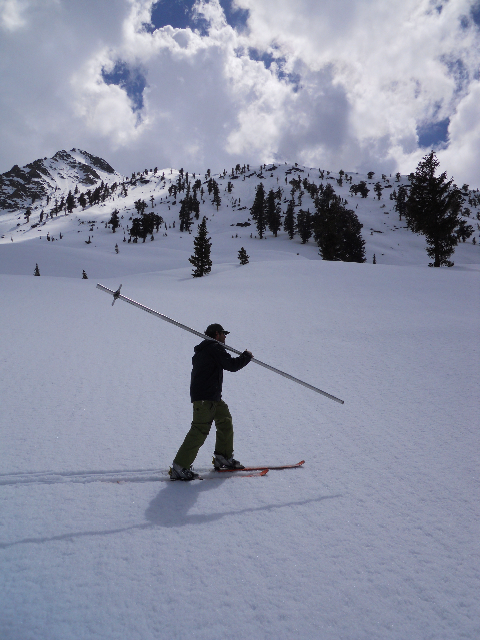 ---
WEST MINERAL KING IN NOVEMBER 2012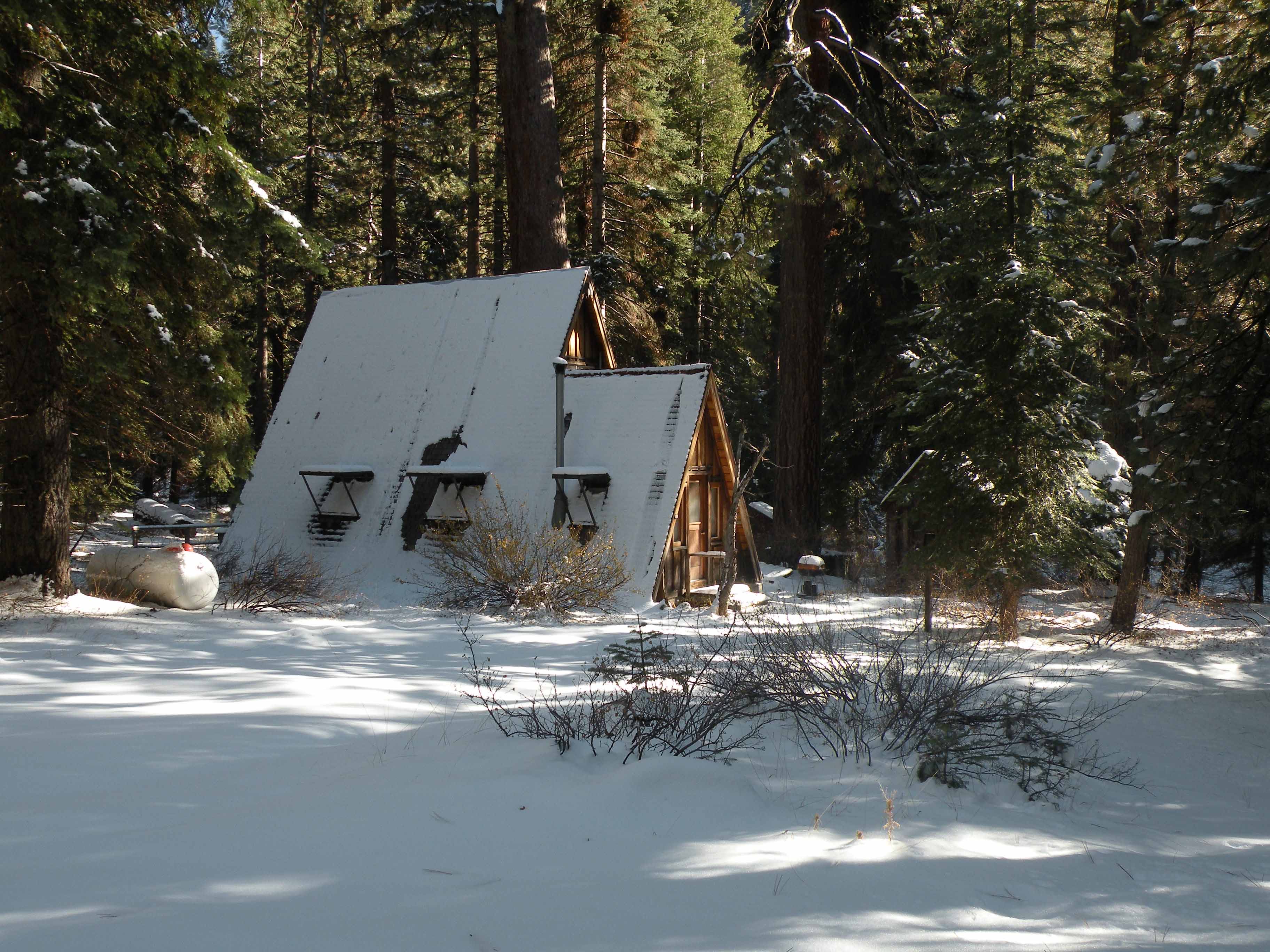 Savage Cabin
November 12, 2012 trip to MK in front wheel drive car to road's end, tire chains on at Conifer. Little to no snow then and less now (December 6) on webcam.
---
FAREWELL GAP FROM THE SOUTH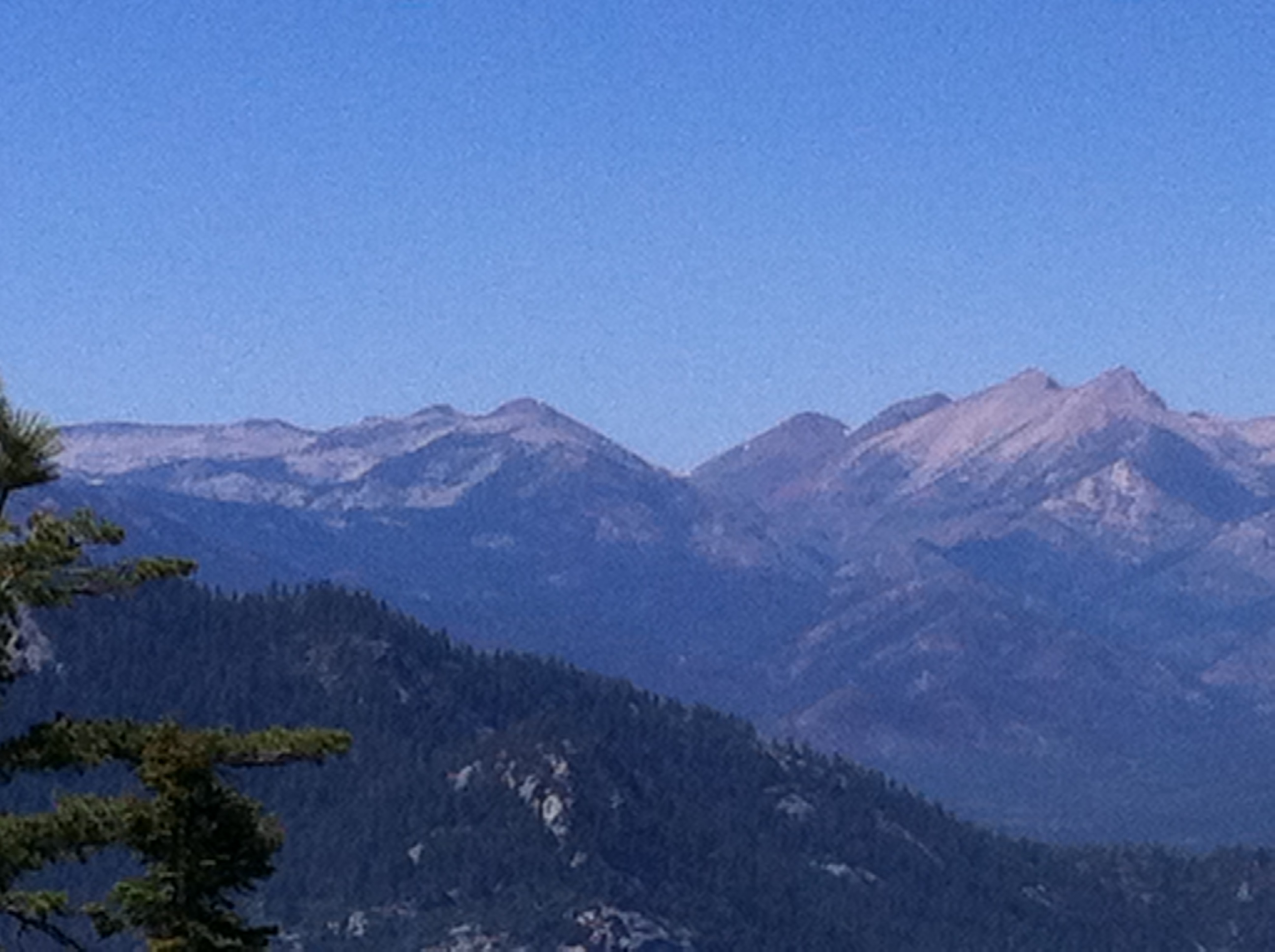 This is a photo of Farewell Gap from a vantage point almost 180 degrees from the normal webcam view. It was taken on Saturday, June 30, 2012, from near the (fire destroyed) Needles Fire Lookout, in the Little Kern drainage area.
---
EARLY SPRING 2012 IN MINERAL KING
The following photos were taken by NPS Ranger Chris Waldschmidt on Tuesday, April 10, 2012
He says, "I did a patrol up to Mineral King yesterday. The temperatures were warm and the snow is melting quickly. I was able to drive up to approximately 1/4 mile west of the Atwell Mill ranger residence. From there I took the snowmobile out to the end of the road. The road was completely bare in some areas and other areas had varying snow depths up to about 2 1/2 feet."
Tree, partially removed by NPS maintenance crews, on the road just west of Faculty Flat.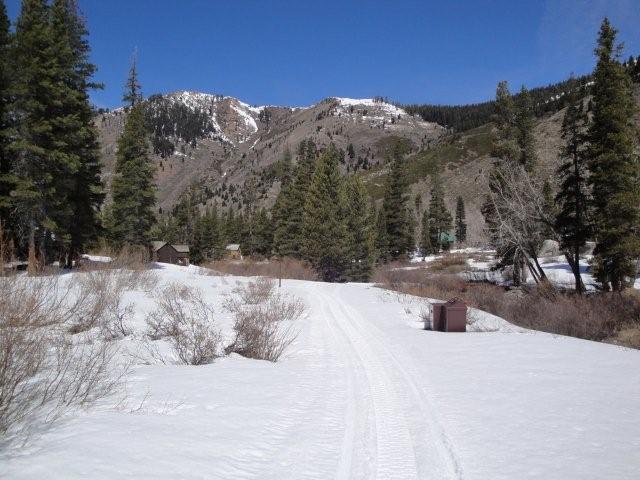 Mineral King road in East Mineral King looking north just before the parking lot.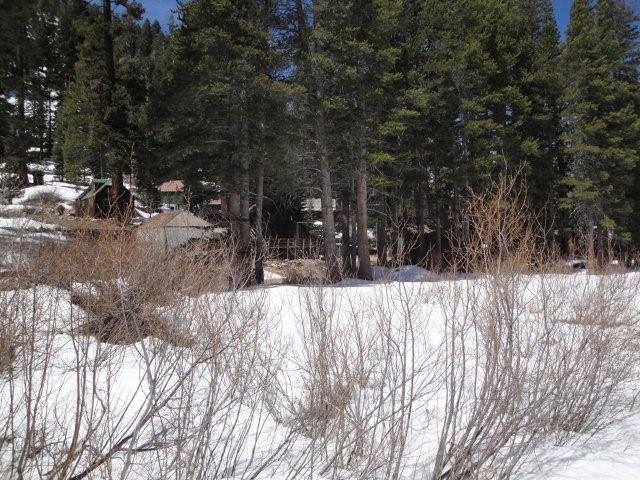 East Mineral King cabins.
---
REBUILDING THE EAST MINERAL KING BRIDGE
Jana Botkin's Blog chronicles the rebuilding of the East Mineral King bridge
---
Leslie Schaaf's Backpacking Trip 9-08
---
MORE LATE MAY 2011 PHOTOS
by Stoney Savage
I took these pictures on Saturday, May 21, 2011, during my 4-mile round trip walk from Silver City. About half the distance was through very wet snow that was generally 3-5 feet deep on the road and throughout theWest MK and Faculty Flat areas.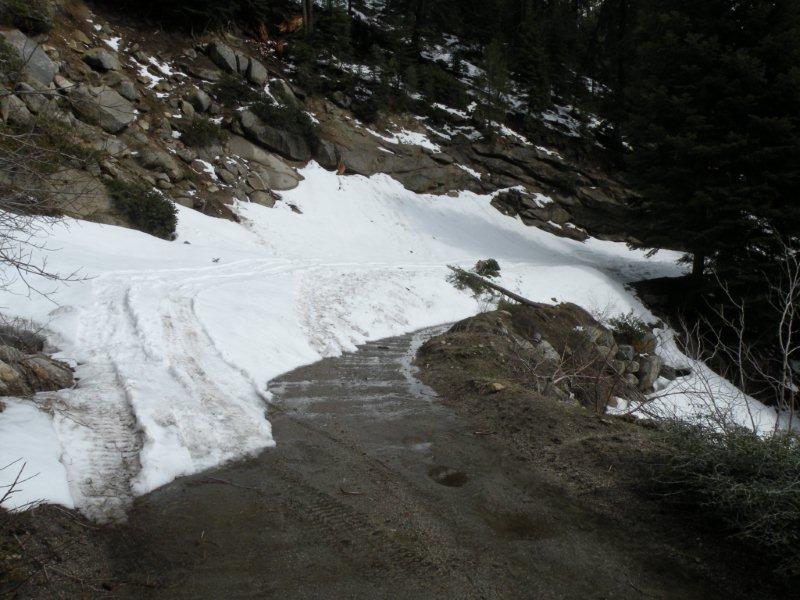 Looking East at High Bridge Creek crossing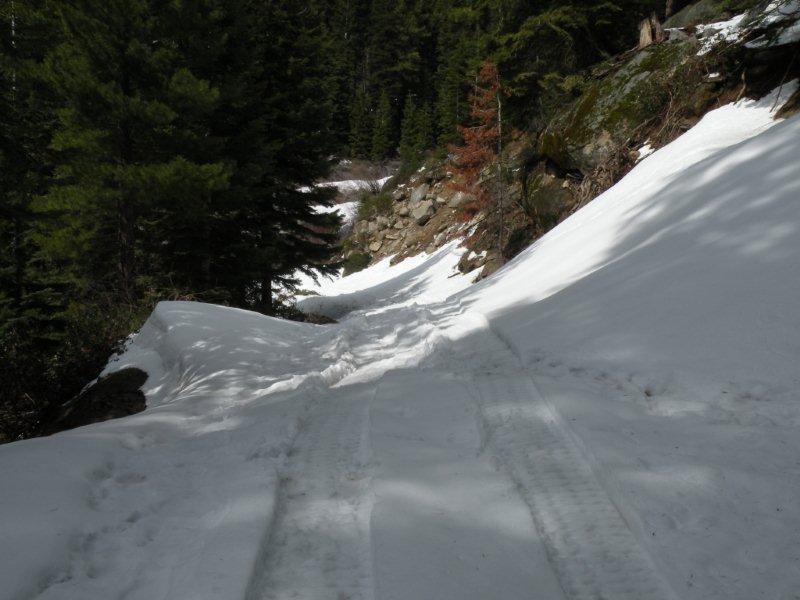 Looking West toward High Bridge Creek crossing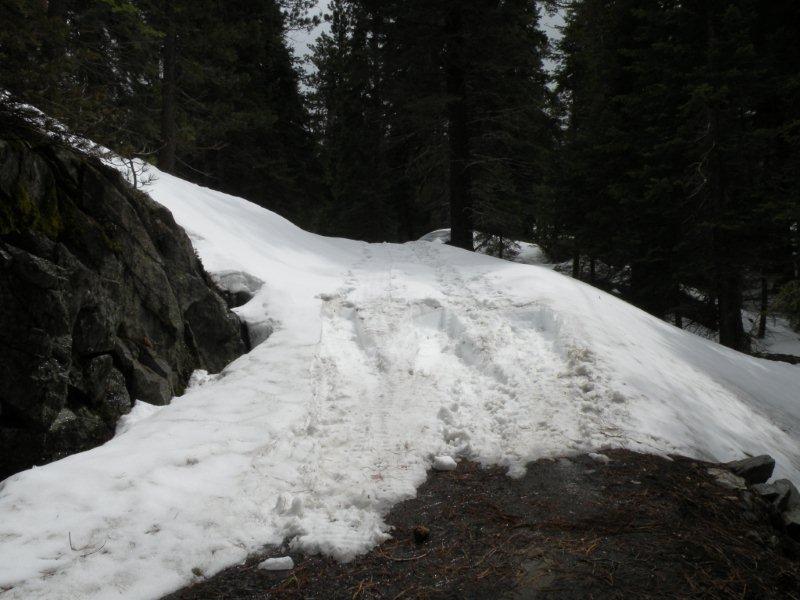 Looking up Barton Hill from the cattle guard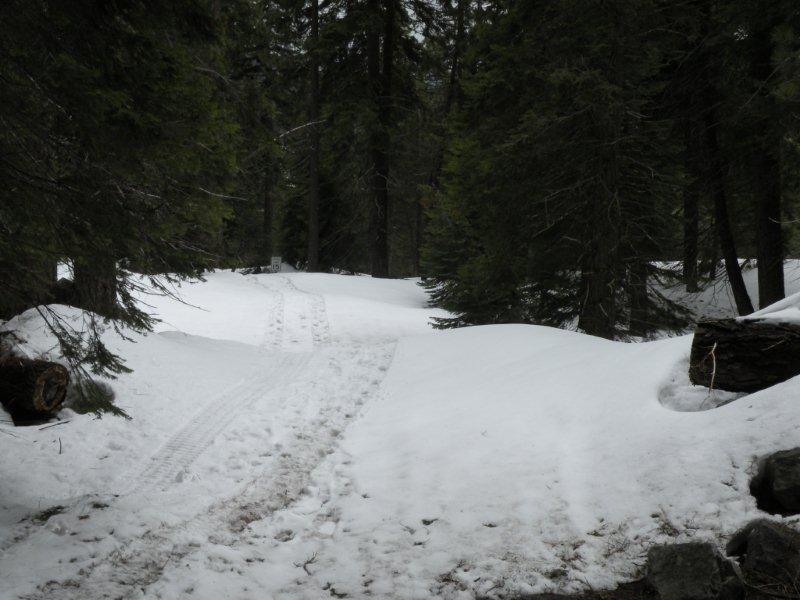 Further up Barton Hill toward top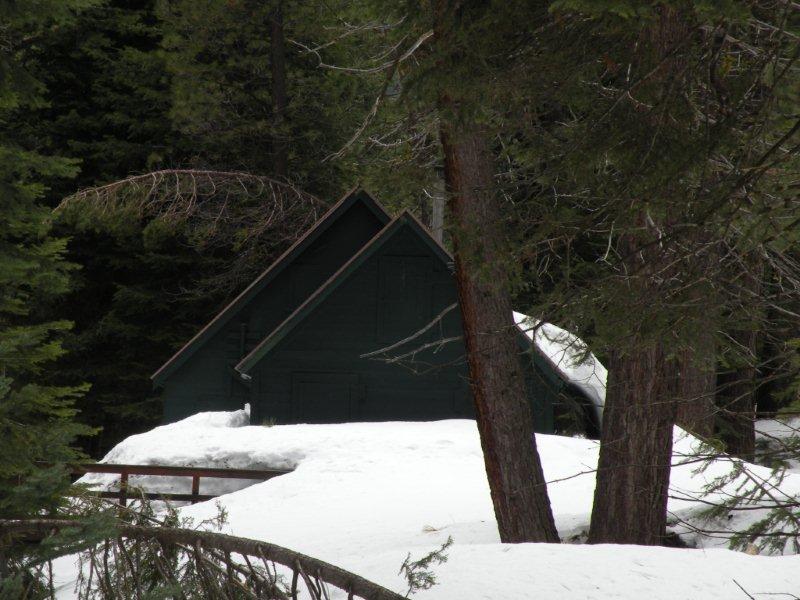 Bungay/Dungan cabin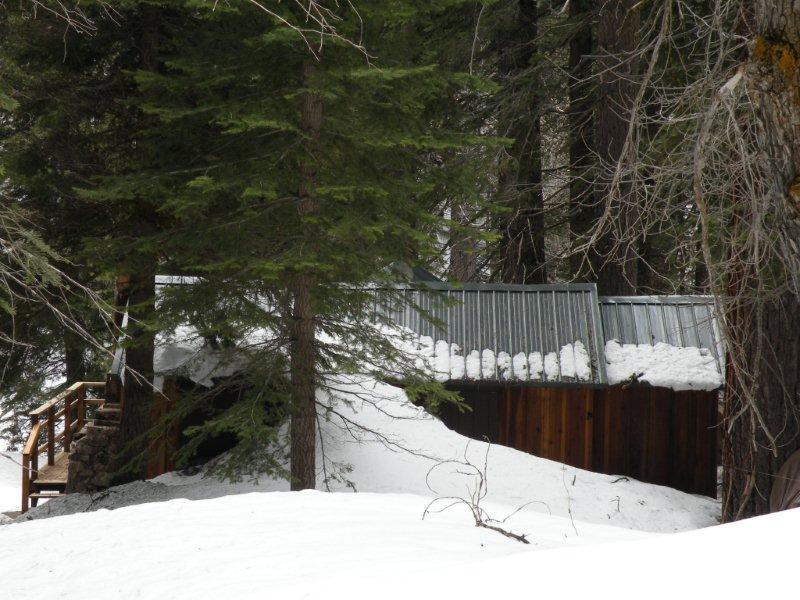 Johnson cabin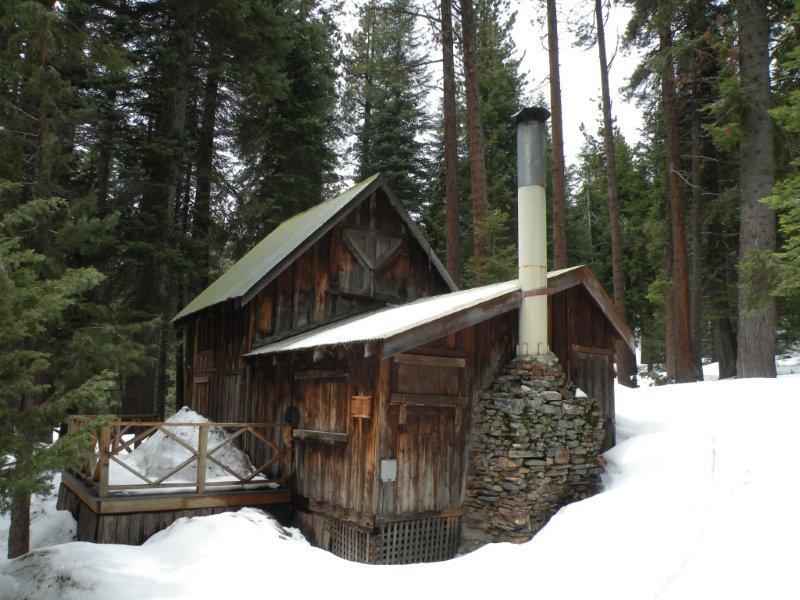 Barton cabin

Ewen cabin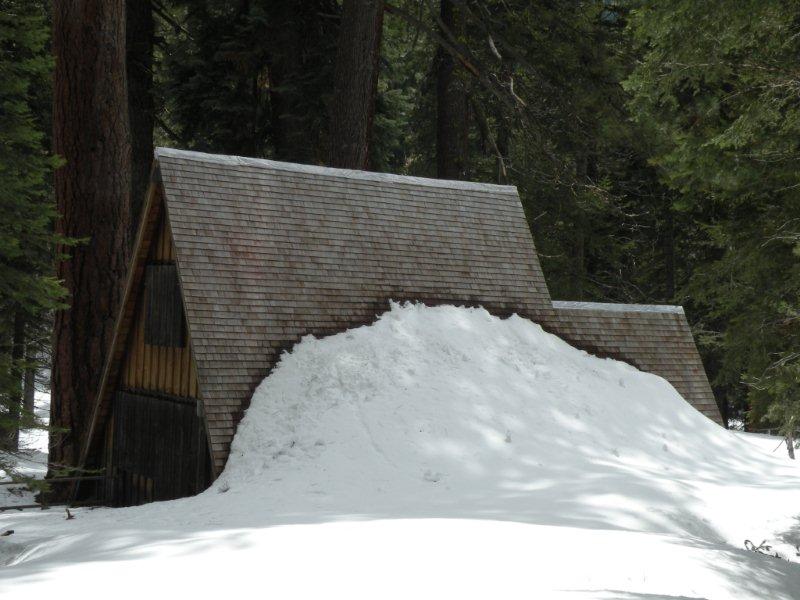 Savage cabin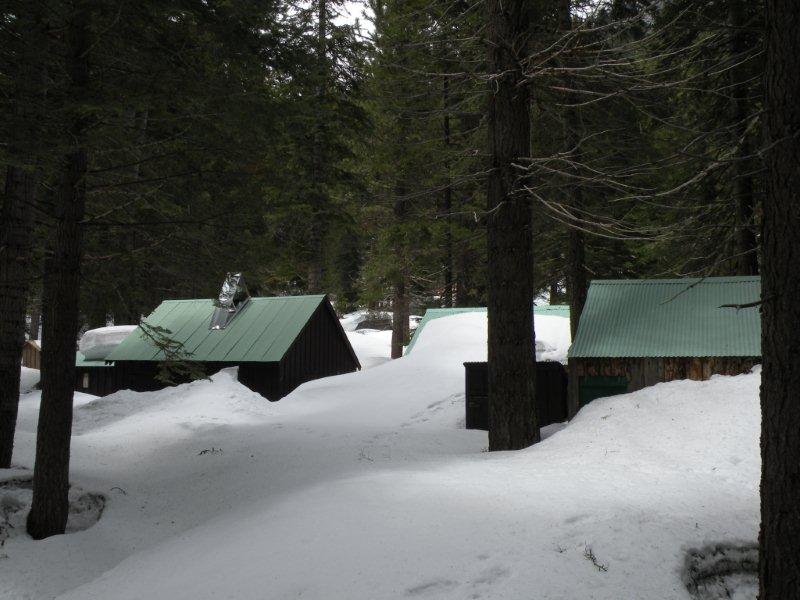 Cochrun cabin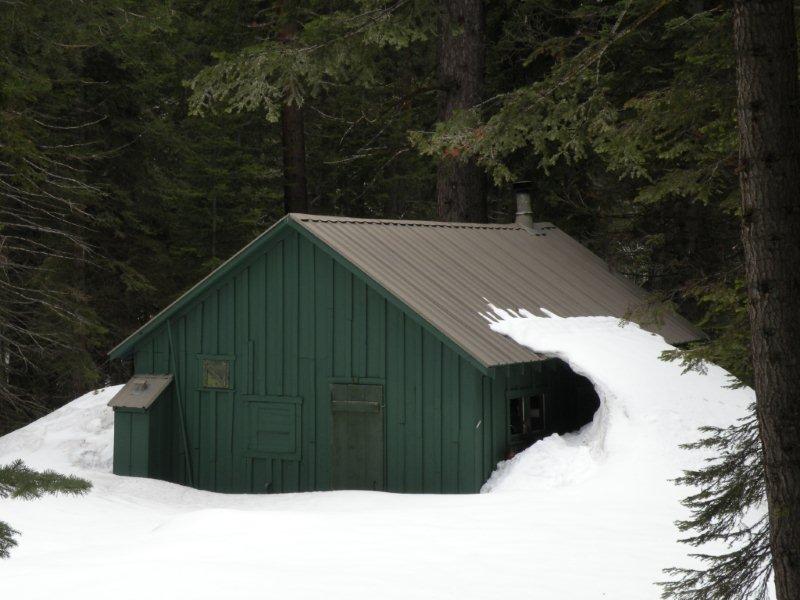 Hengst cabin

Davis/Blevins cabin
---
LATE MAY 2011 PHOTOS
by Michael Botkin

Tree across the main road in West Mineral King (and photogragher)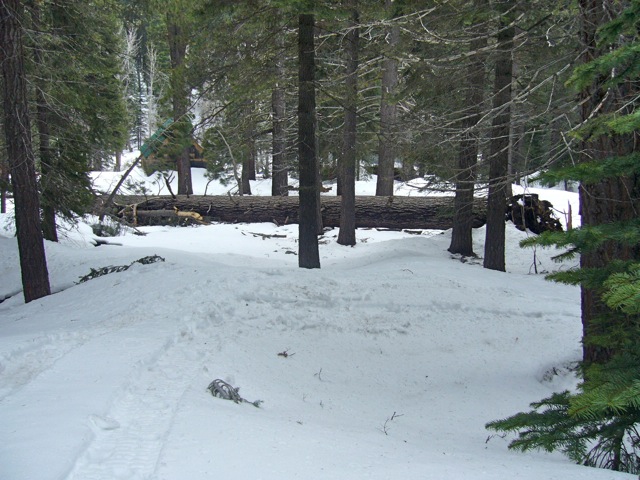 Same tree on the road as viewed from the Martin cabin/Pareigen cabin in background, WMK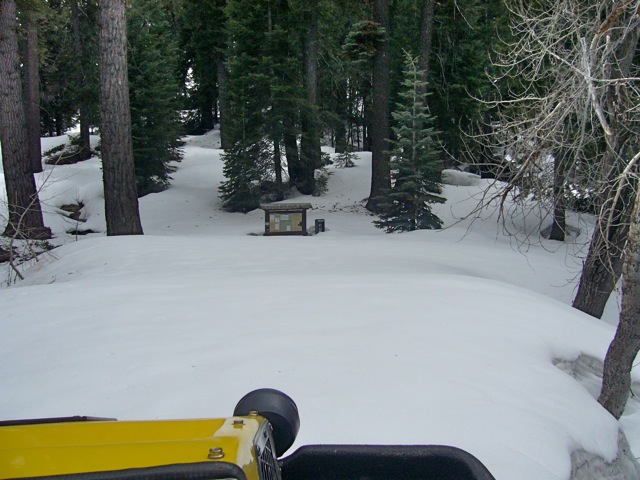 Entrance to the Coldsprings Camp Ground, WMK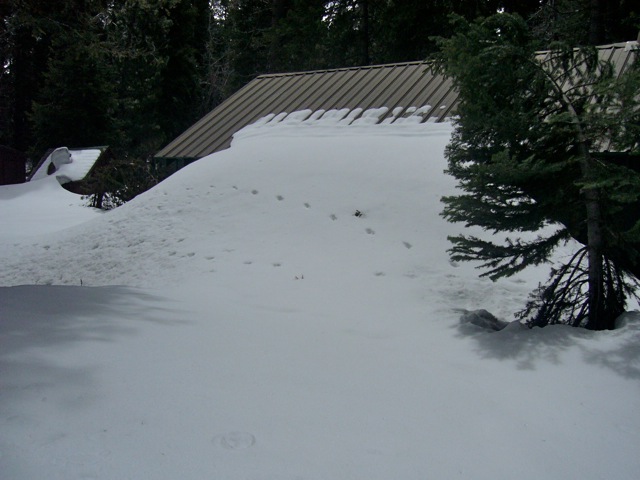 Dink Inn and Davis cabins, WMK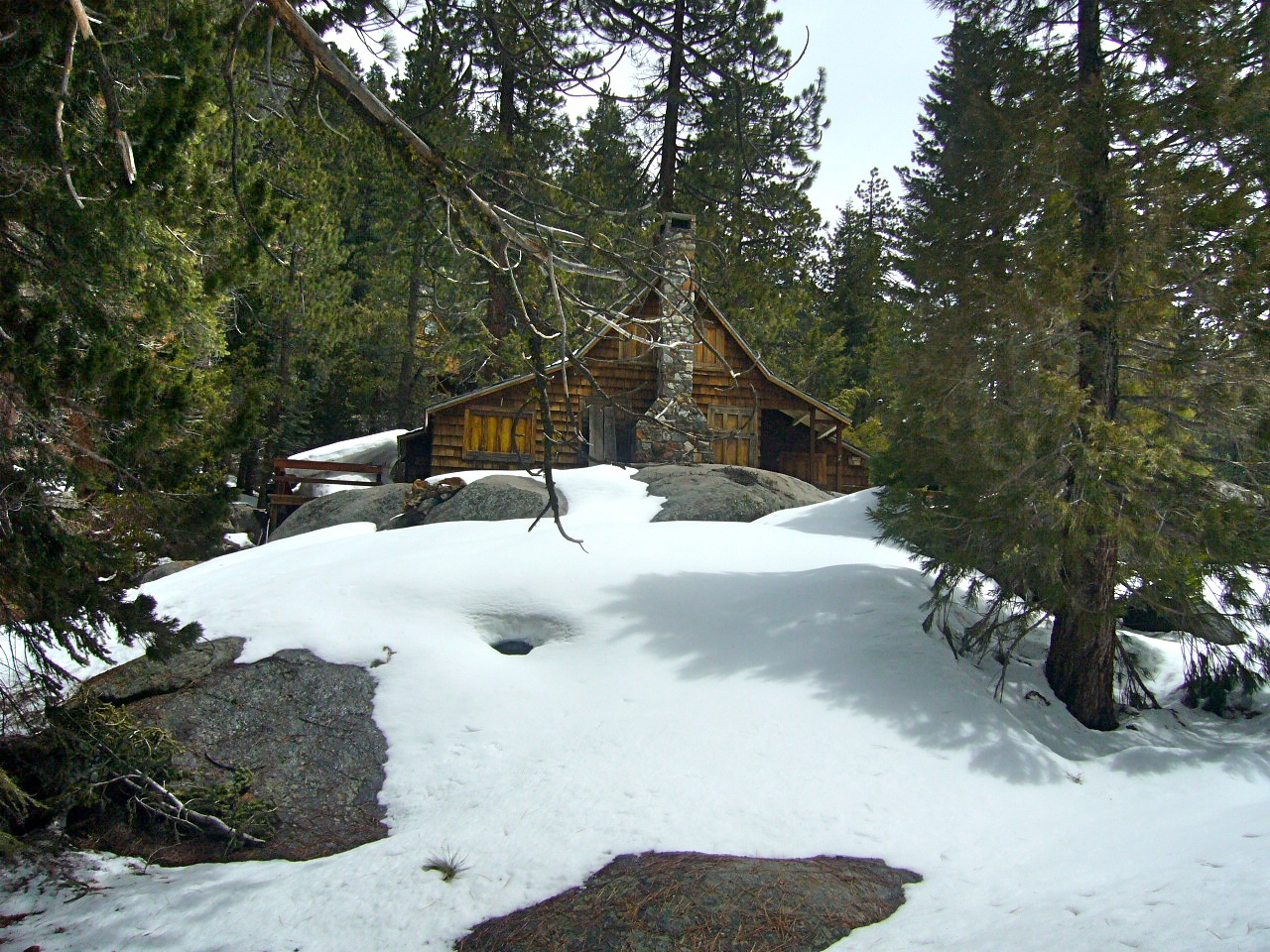 Dixon cabin, WMK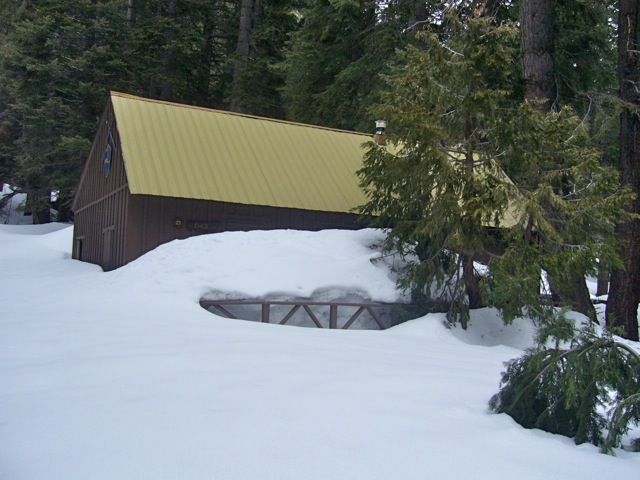 Ewin cabin, WMK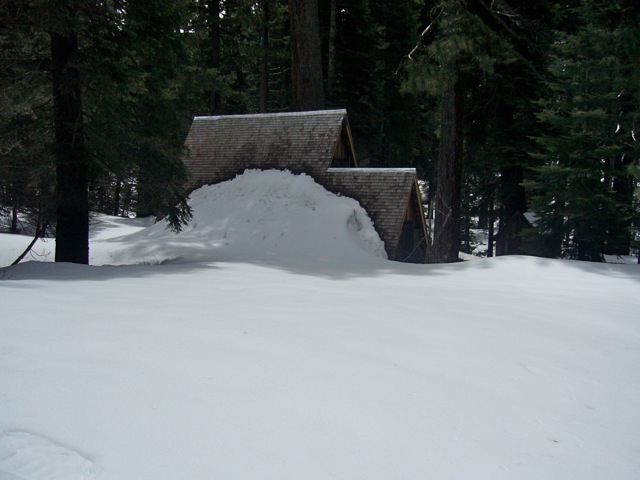 Savage cabin, WMK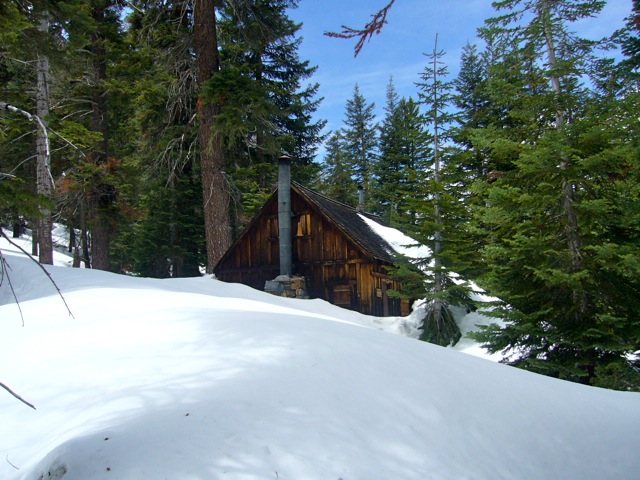 Botkin cabin, EMK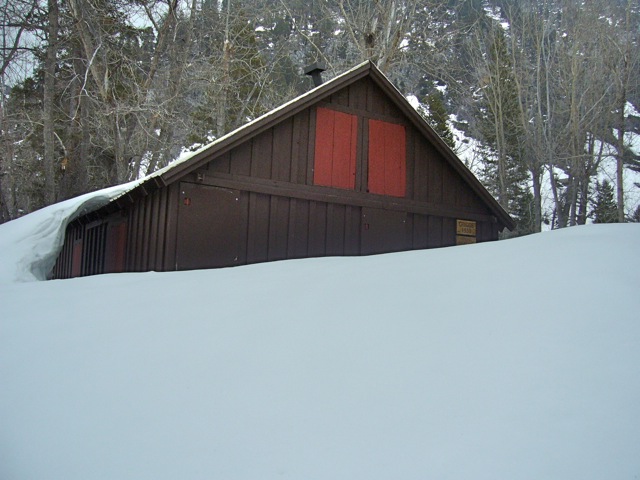 Pinkham cabin, EMK
---
DEBRIS ON MINERAL KING ROAD
by Chris Miles, 4-2-11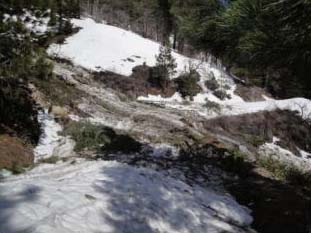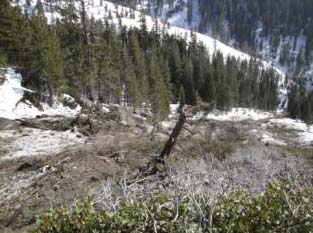 APRIL 1st PICTURES FROM MINERAL KING
by Dan Voelz, 4-1-11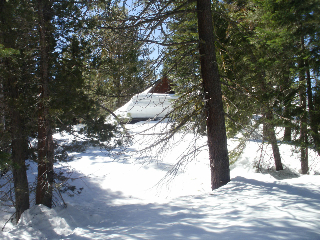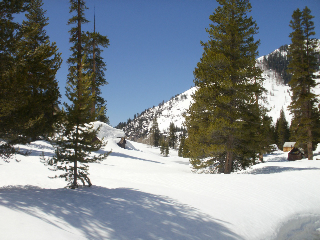 Bissiri Cabin Buckman Cabin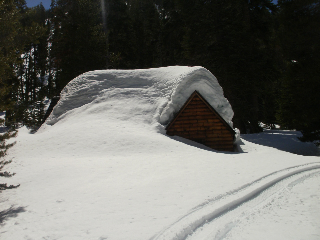 Carins Cabin Crowley Cabin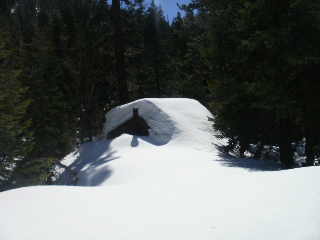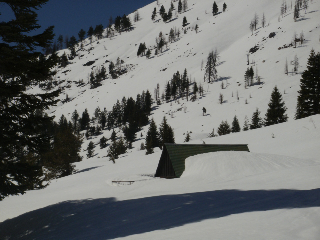 Blevins Cabin - WMK#2 Davis Cabin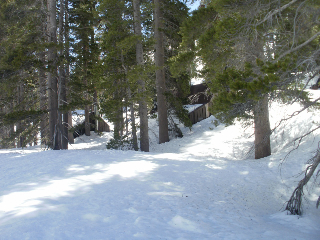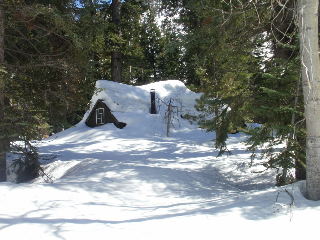 Pogue Row Cabins in East Mineral King Wollenman Cabin in West Mineral King

Avalanches off Potato Patch Ridge Kaweah River in East Mineral King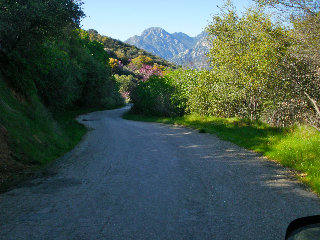 Mineral King Road (below the snow line) Mineral King Road (below the snow line)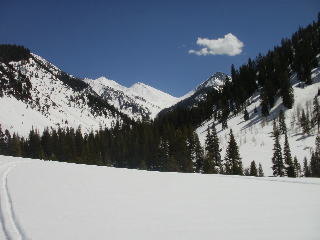 Timber Gap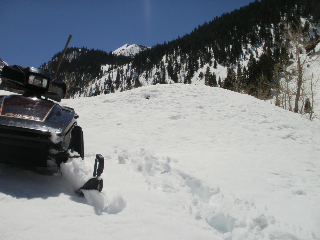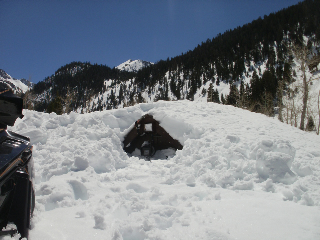 Pack Station under avalanche Webcam dug out from avalanche
---
JANUARY MINERAL KING INFORMATION
Photos and Text by Karl Pearson, NPS

Tor Skeen and I made a patrol to MK on Jan 10th and 11th, 2011.

This was our first patrol of the year and here are some details:

Storms over the holiday left about 10 feet of snow in the MK valley and rock slides on the MK road. If you go beyond the lower gate.....drive with extreme caution....lots of rocks and debris on road. Vehicle access above the lower gate is very tight in places....especially if you have a snowmobile trailer....depending on how wide [the trailer is, the road] may not be passable much beyond Lookout point.
We met up with Keith Cozart and Mike Botkin (see following article) who came up on the 11th. They reported that East Mineral King cabins seemed to weather the heavy snow ok. The only damage observed to structures was a tree that came down on the corner of the Ewen Cabin in Faculty Flat. (See photo in following article.)

We snowmobiled up from just below Wolverton point. Our Chief of Maintenance, Dan Blackwell, prepared the way with the Piston Bully last Friday.....but could only make it to Faculty Flat due to a large tree down. Snowmobile travel is tricky.....some bumps and dips and buried down trees, exposed branches.

Other news: A large avalanche came down.....probably during or after the big storms.....from the Timber Gap area and crossed the MK road.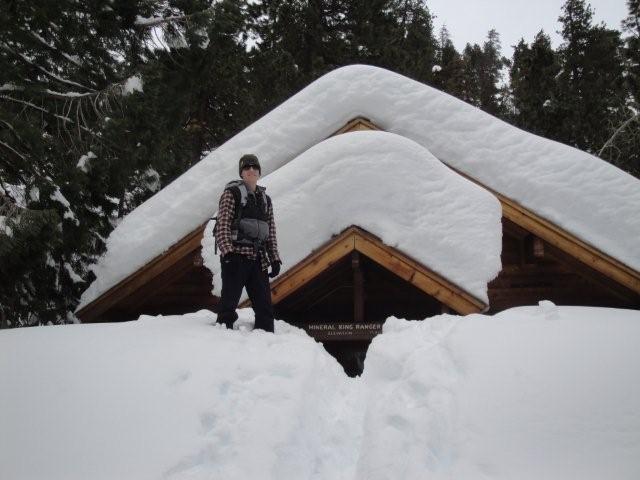 Tor Skeen at the Mineral King Ranger Station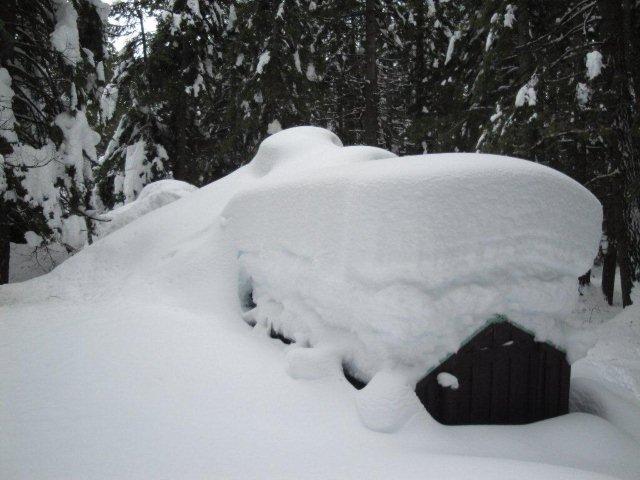 Cockrun Cabin in West Mineral King
1-14-11
---
MINERAL KING ON JANUARY 11, 2011
Photos by Michael Botkin, Text by Jana Botkin

On Friday, January 7th, Dan Blackwell, chief of maintenance at Seqoia ran the Piston Bully to Faculty Flat until a downed tree (just below Meyer and above Parigien) forced him to turnback.
On Tuesday, January 11th, Michael, Keith Cosart and Tom Pinkham went up the hill. Here is the summary of their day:
There are numerous sloughs and rockslides between the lowergate and snowline. They off loaded their snow machines just below Wolverton Point (the heliport). Many of the drainage culverts between Lookout and Redwood Creek overflowed and some are still flowing across the road like Trauger's and a few other spots. There are a few tight spots and debris to deal with as you travel to snowline.
Numerous trees (dealt with by Dan Blackwell first) were negotiated or cut out or driven over. (Michael was in the Trackster and the other two were on snowmobiles)
Cabins in Cabin Cove looked fine. So did Silver City from the road (Keith went down Main Street some and didn't report anything out of the ordinary). High Bridge has slid. Dan made the bluffs passable with the Piston Bully. There's one tree above the bluffs that might be a problem; he got around it or over it for now, but when it melts out, it may block the road. Hard to tell with all the snow.
There is a pretty good sized tree that is buried - he thinks it fell from the Meyer cabin area across the road (the one that turned Dan around). There is a tree against the Ewen cabin that fell from front of the Cochrun cabin area, but no apparent damage.
There's evidence of an avalanche that did not reach the road just above Tar Gap parking lot as you start up Endurance Hill. When you get to the top of Endurance Hill there is avalanche debris across the road that was hard to get through.
There is a cottonwood across the creek just above the bridge. The big red fir that has stood by the former Jeff Davis cabin site near Alltucker's fell across the stream.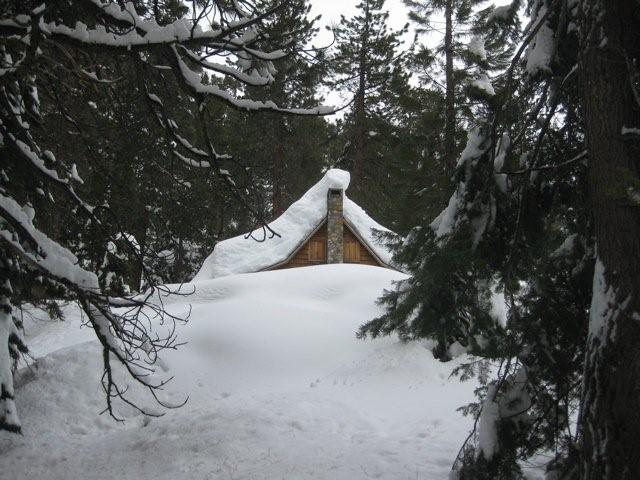 Dixon Cabin in West Mineral King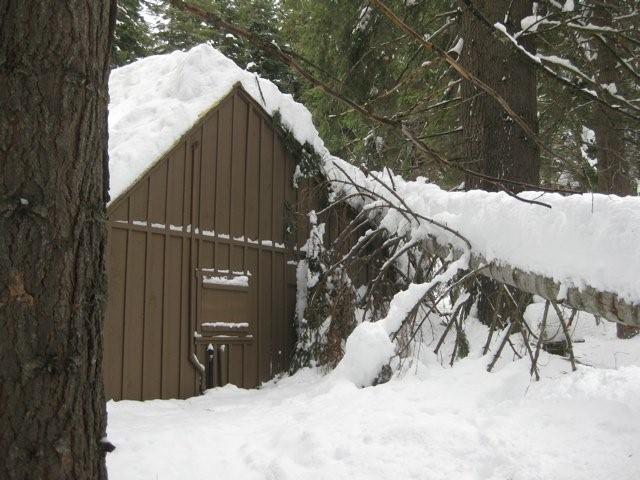 Tree on Ewen Cabin in West Mineral King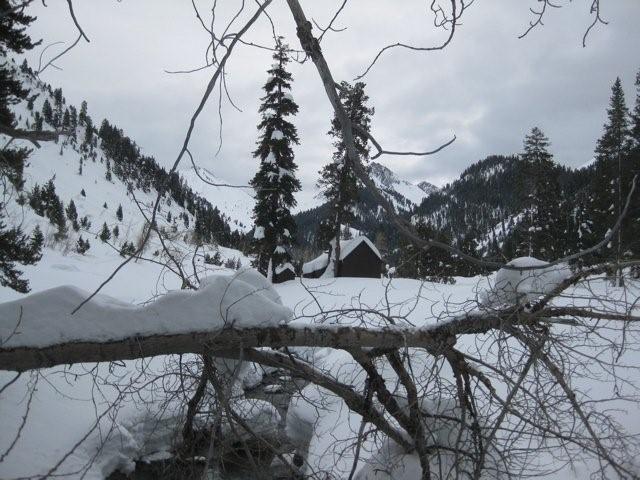 Tree across river upstream of the bridge looking toward Farewell Gap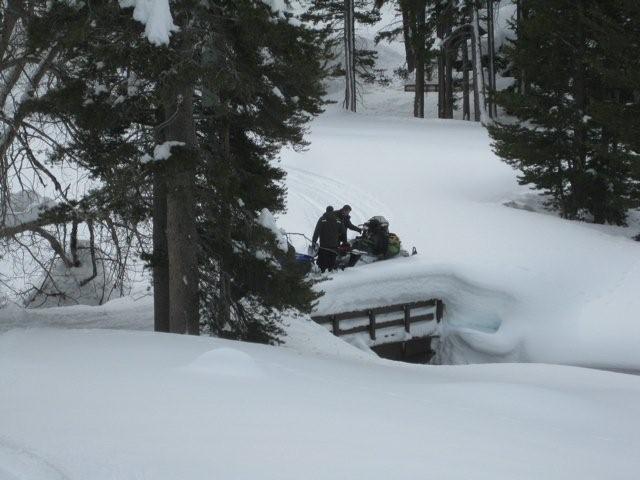 Bridge over the Kaweah River at East Mineral King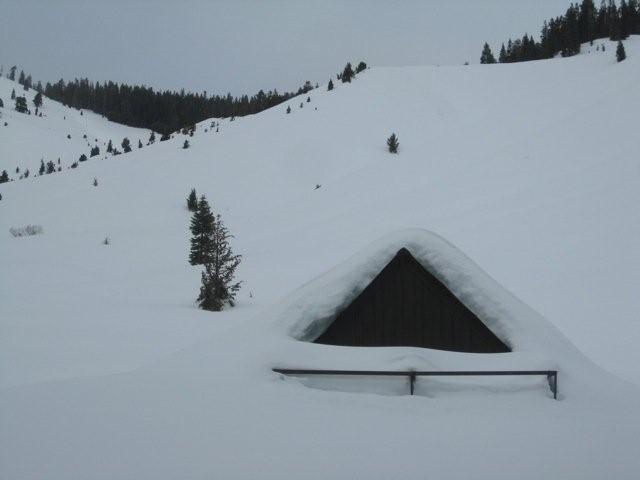 Davis-Welch Cabin with Timber Gap in the background
1-12-11
---
SPRING-SUMMER-FALL MOVIE 2009

WINTER MOVIE 2009-2010

---
TIMBER GAP / GLACIER PASS LOOP PICTURES FROM JUNE 25-28, 2010
by Mike Reitz
[ Maybe someone planning a trip in this area can use these pictures to gauge the current conditions. Still lots of snow! Wouldn't have made it without ice axe and crampons.]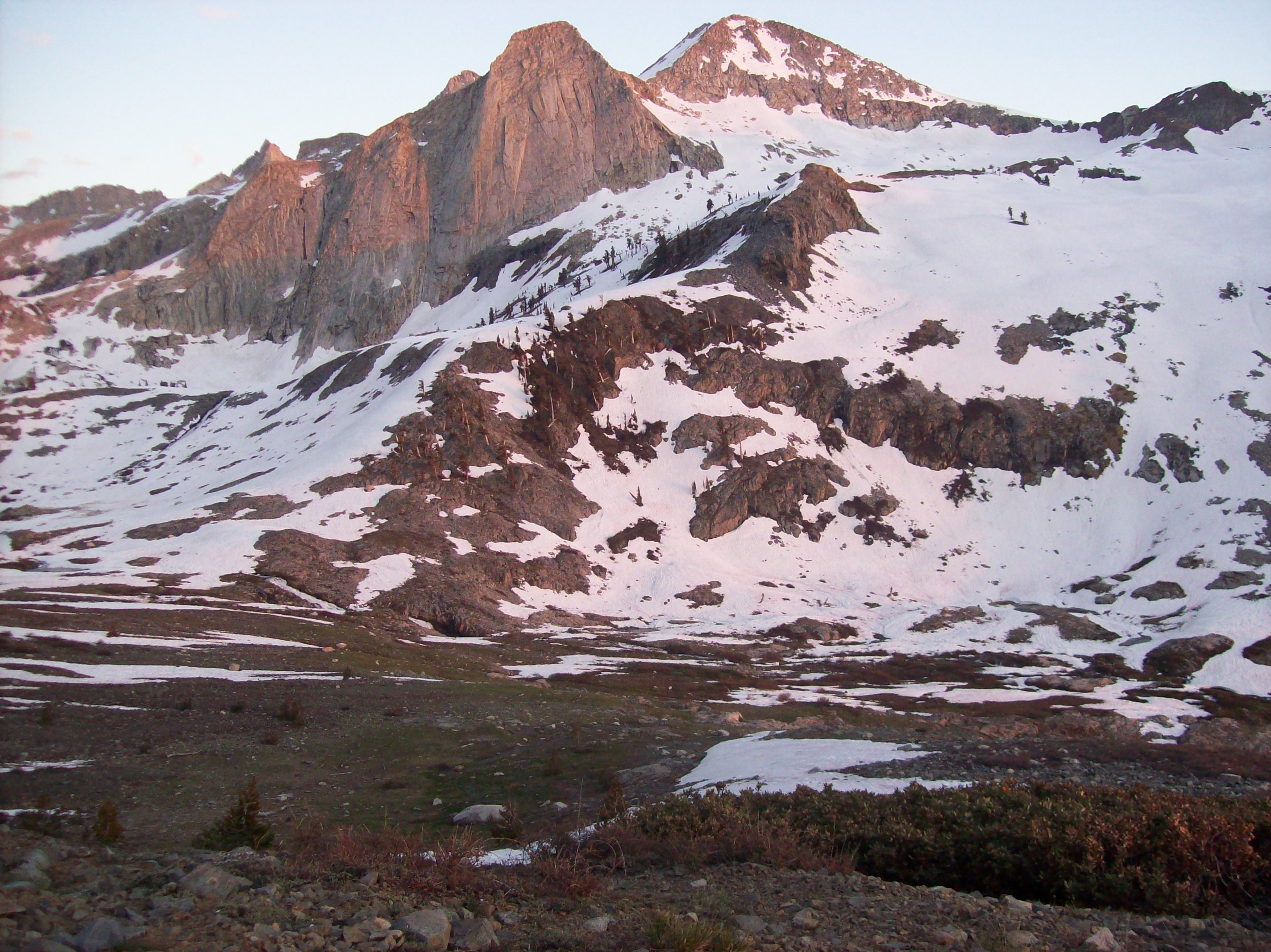 Glacier Pass Looking From Black Rock Pass Trail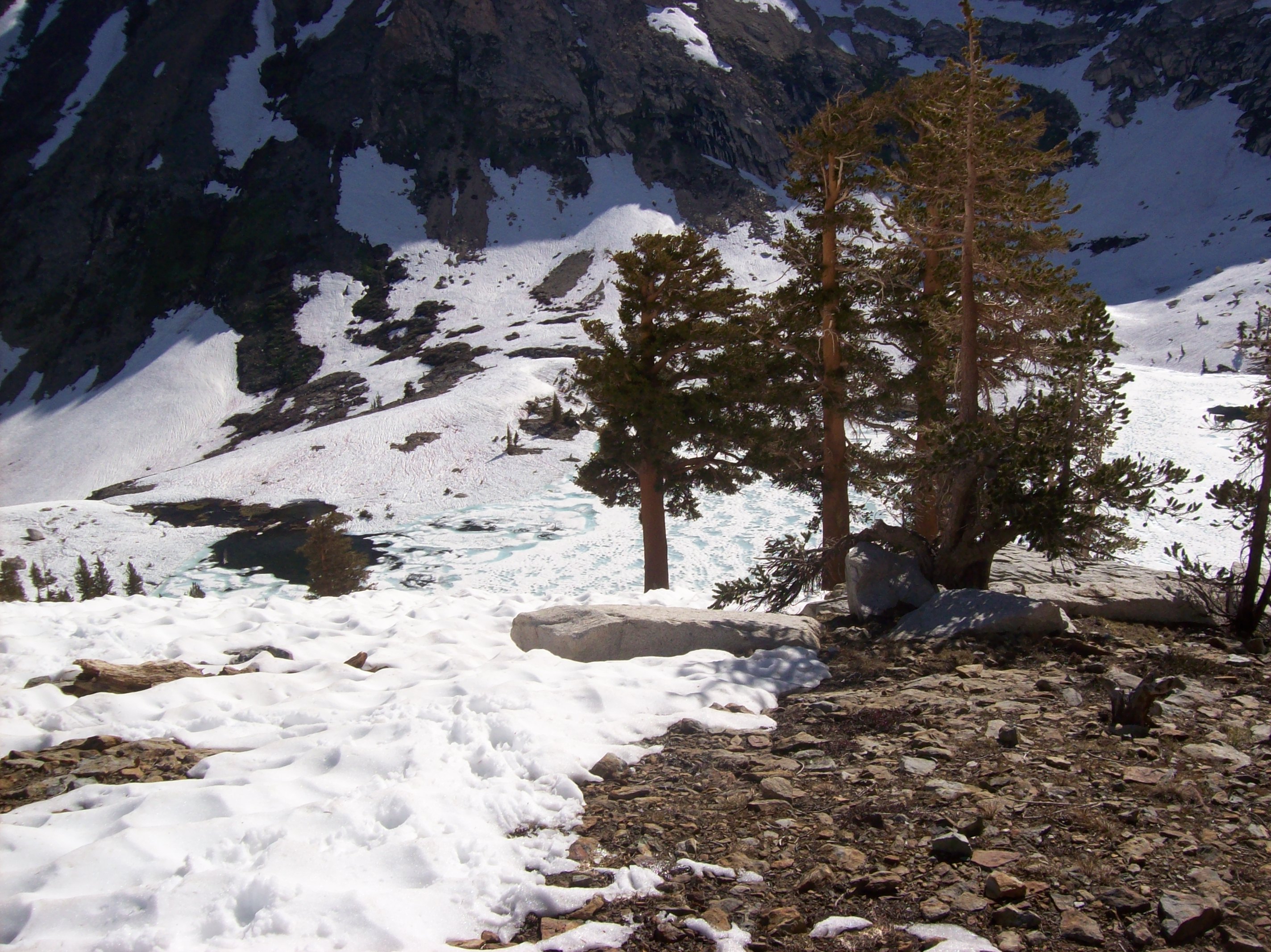 Spring Lake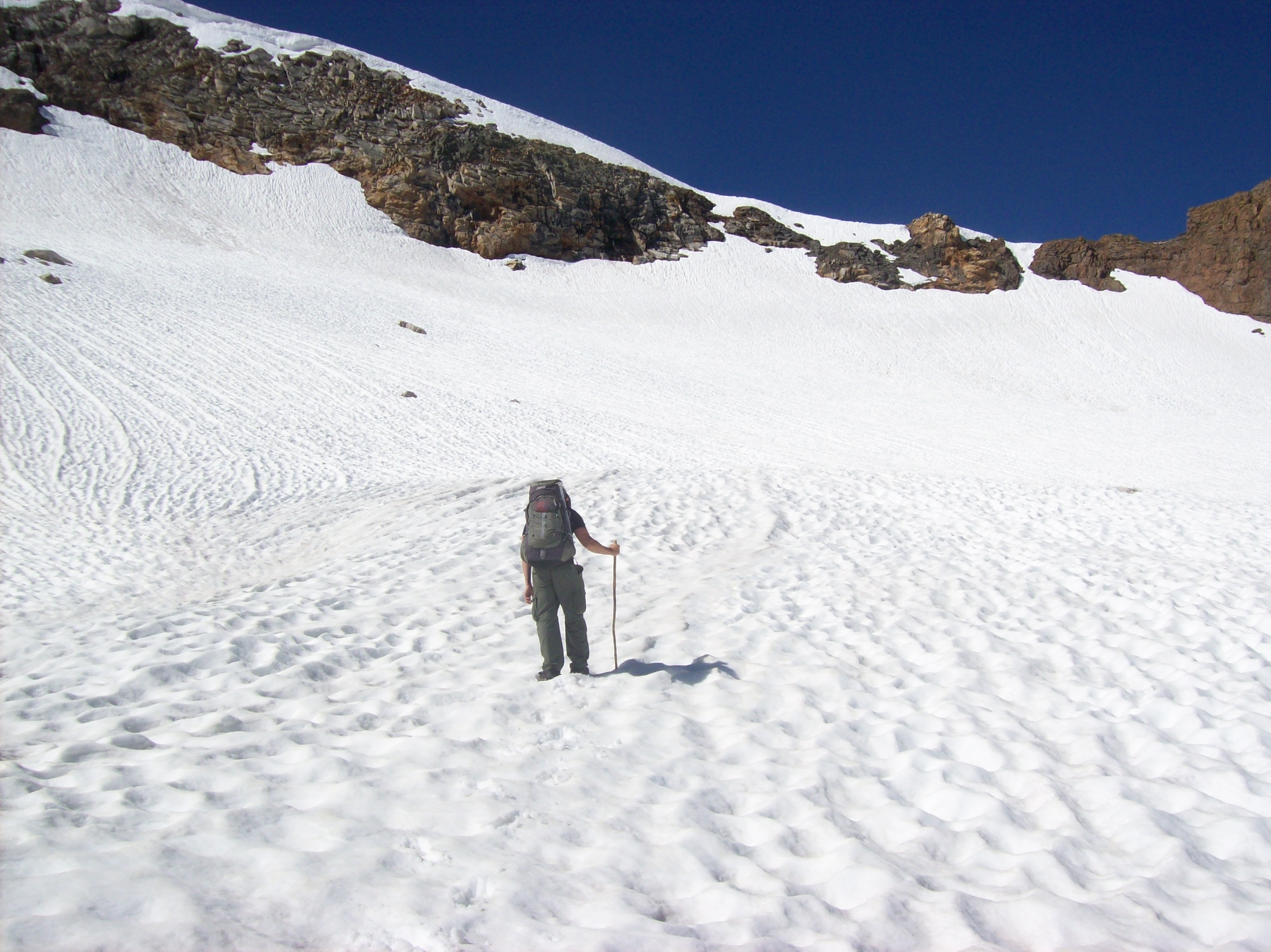 Approaching Glacier Pass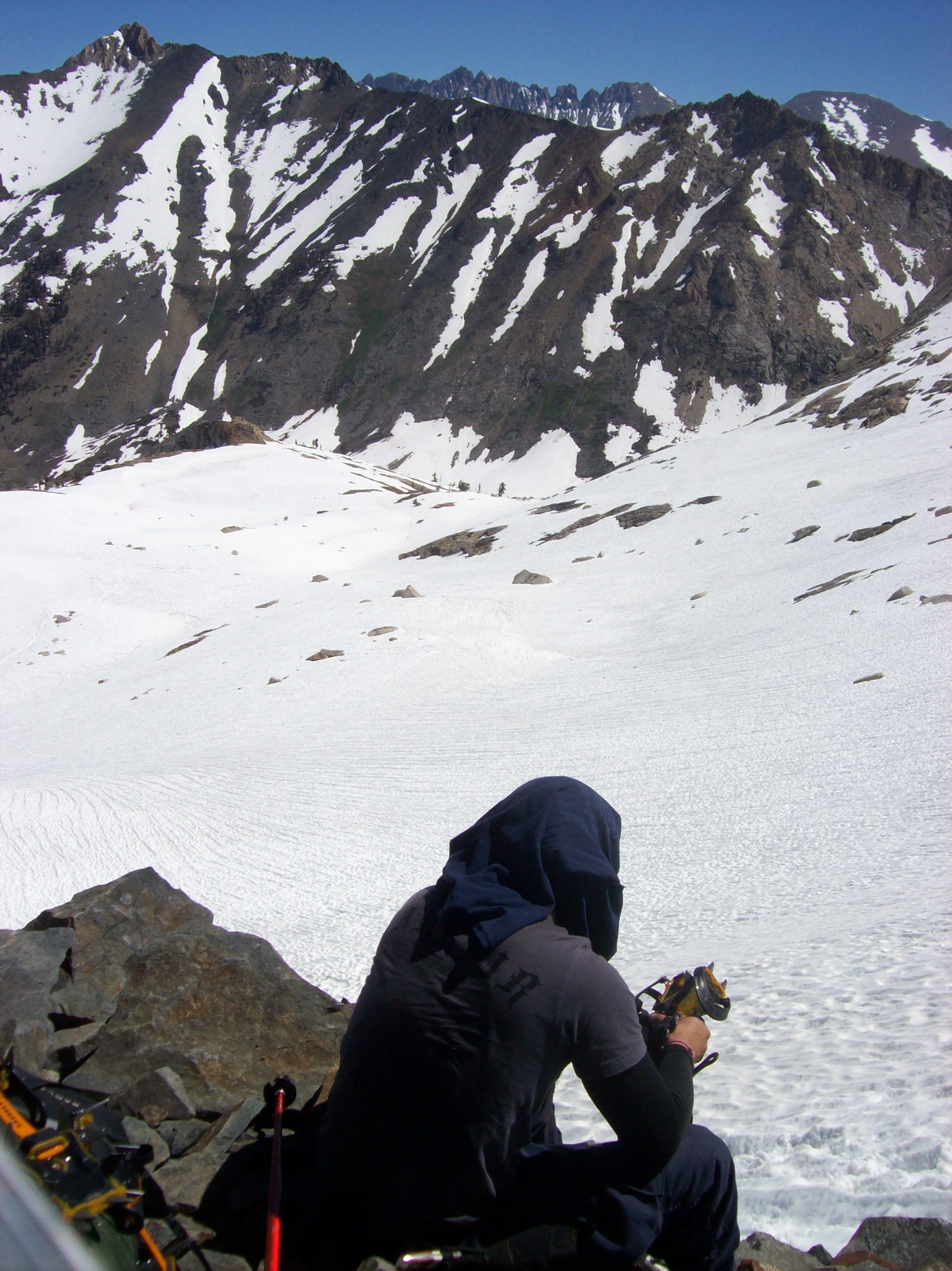 Just Below Glacier Pass Looking Toward Black Rock Pass and the Kaweahs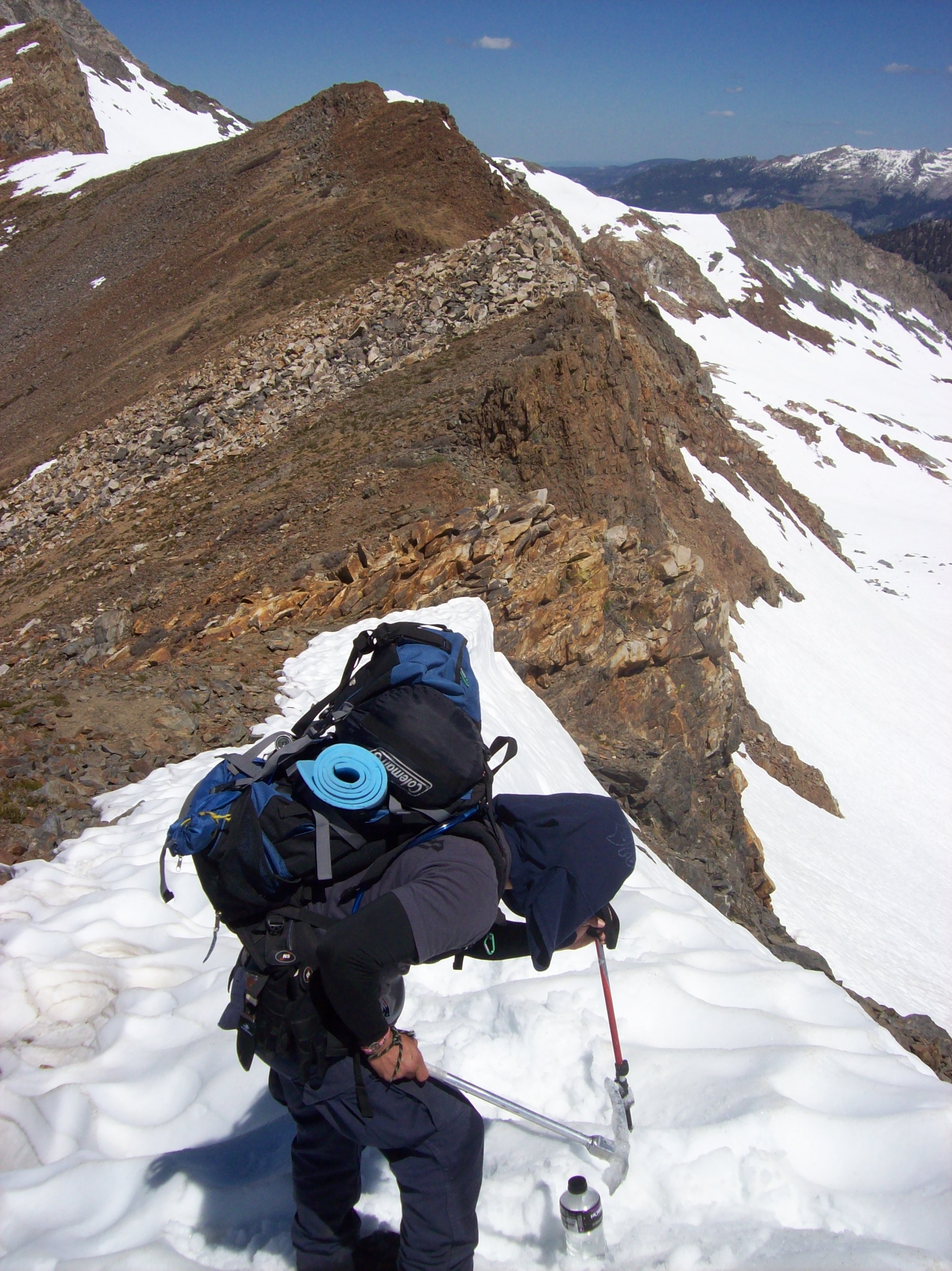 Atop Glacier Pass Looking Toward Empire Mountain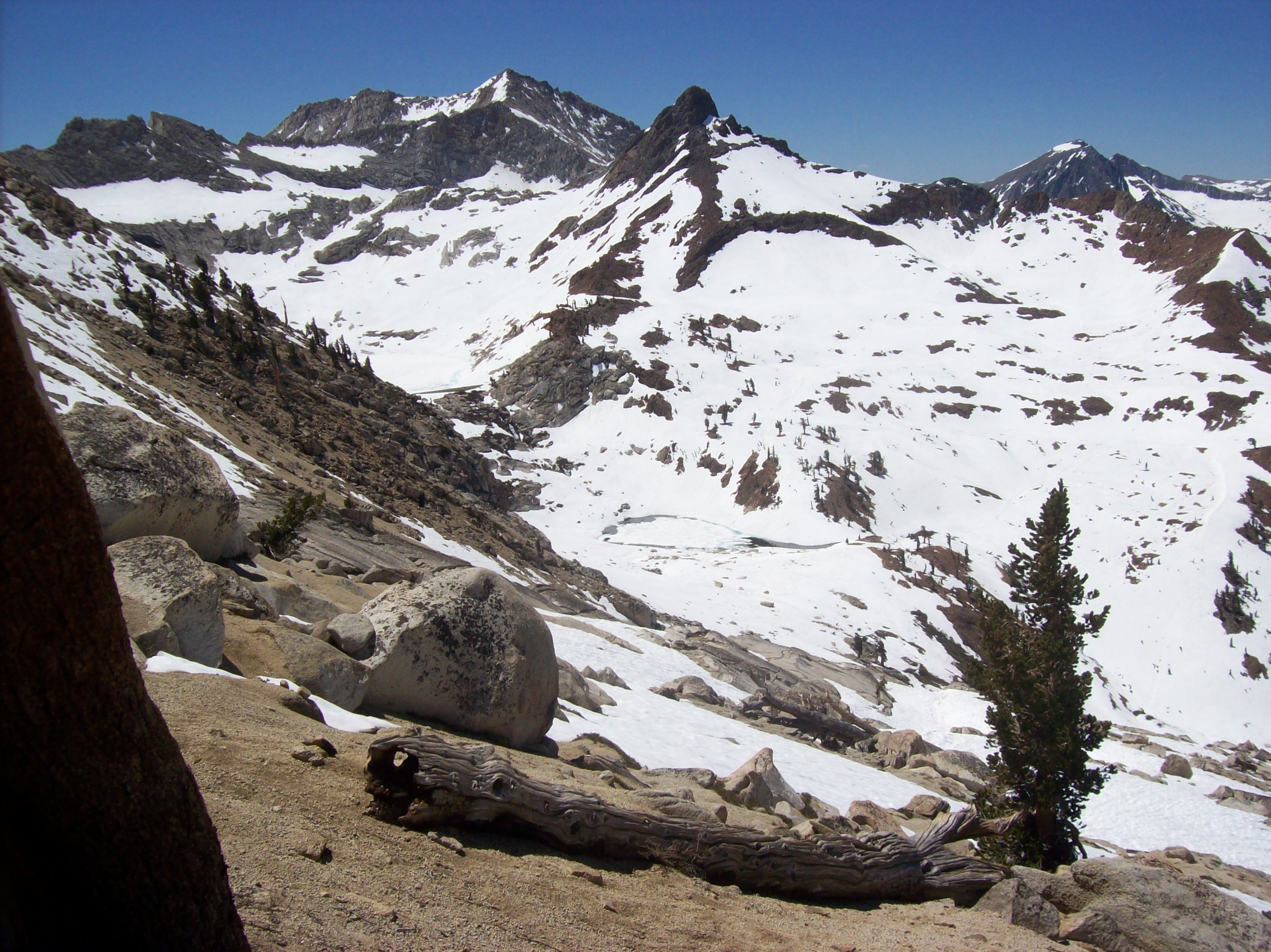 Lower Monarch Lake and Mineral Peak
---
HIGH COUNTRY PHOTOS - JUNE 12/13, 2010
by Don Smith
My son and I had been planning the loop out to Spring Lake, 5 Little Lakes, Lost Canyon and up and over back to Mineral King. Last weekend (Thurs to Sun) were the dates we were targeting. So you can imagine how we have been watching the web-cam every day over the past month as the snow melts. The post of the June 2nd photos were very helpful in setting our expectations. So these pictures were taken June 12/13. Hopefully they will help others access the conditions.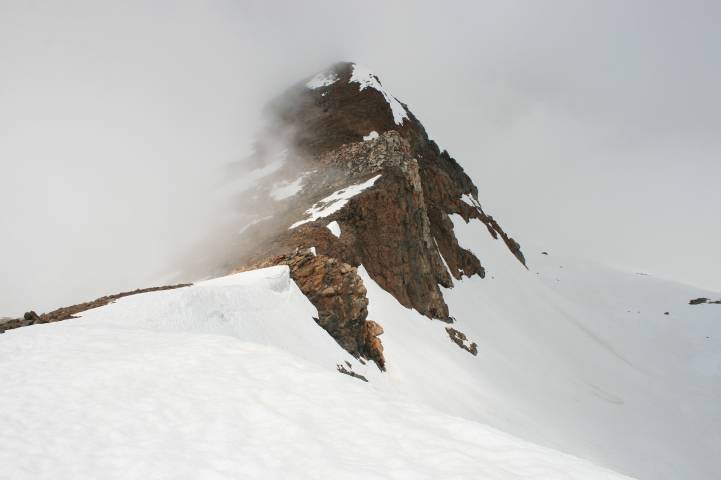 Looking down upon Glacier Pass on the ridge leading to Sawtooth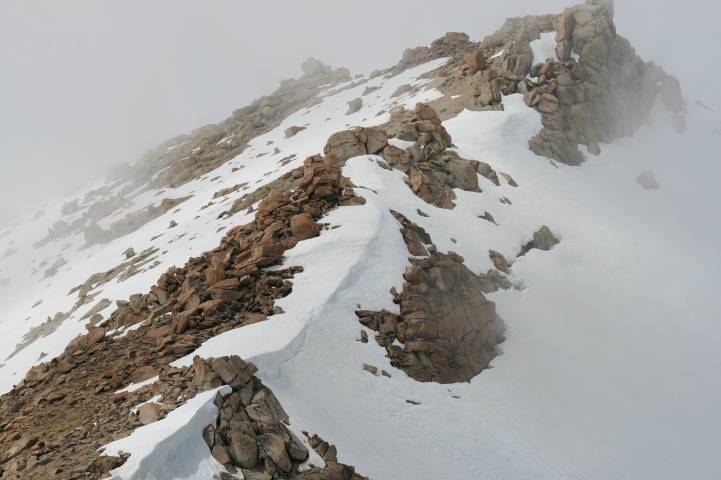 Looking down upon Sawtooth Pass. There were footprints in the center of the photo leading up to the non-cornice area.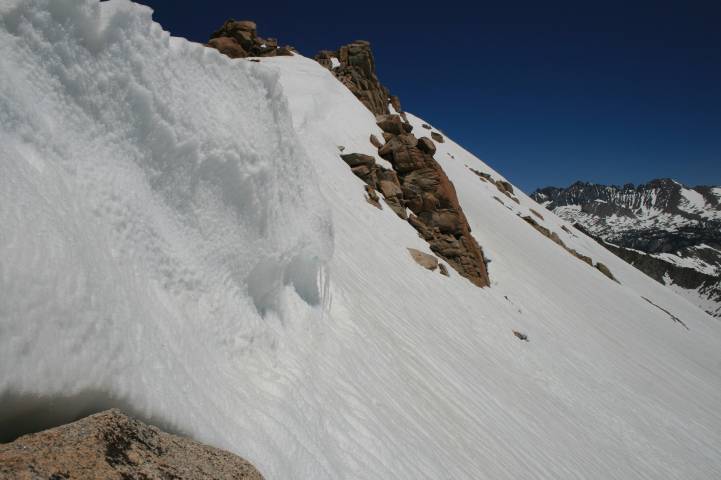 Close up of 6 to 8 foot Sawtooth cornice, footprints lead up to far side next to rocks.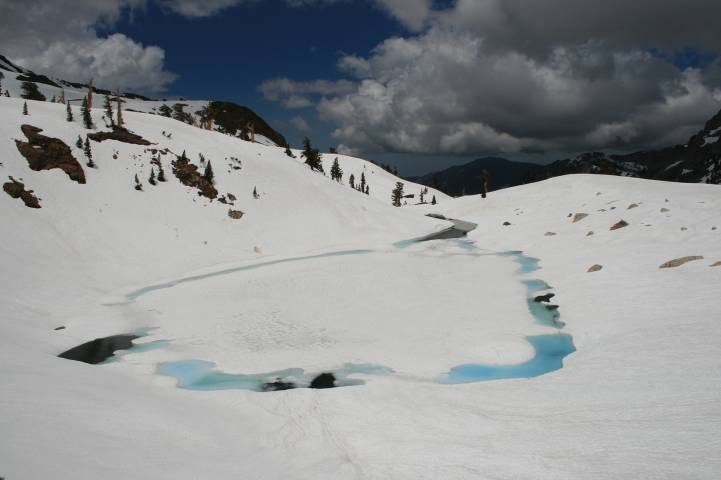 Lower Monarch Lake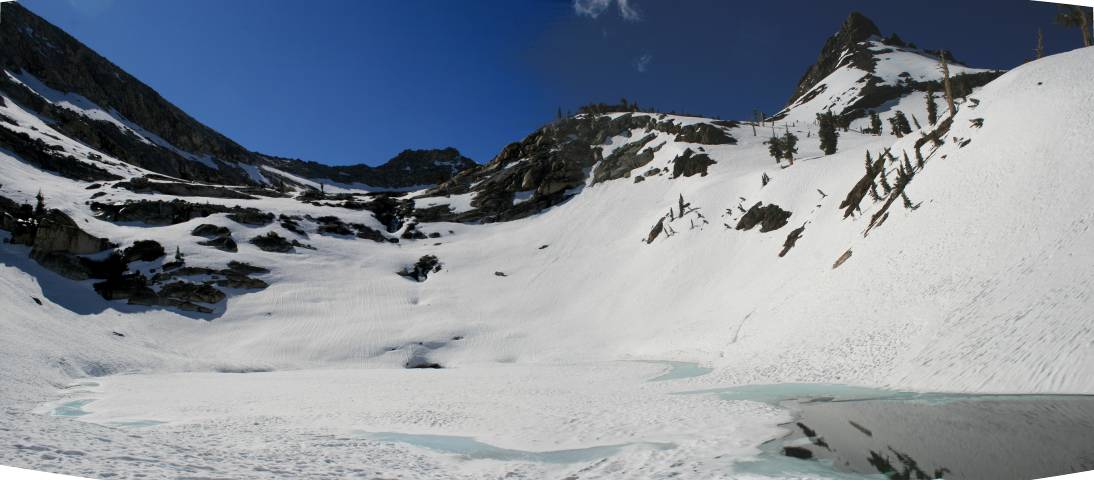 From lower Monarch lake viewing up to the dam.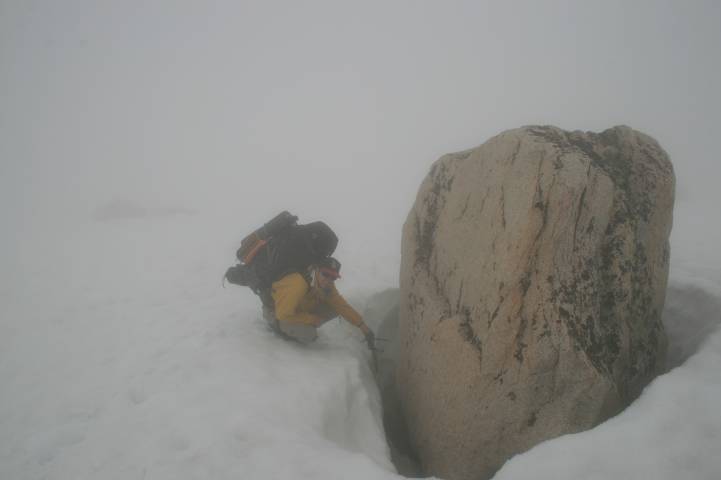 Snow depth on slope leading to Sawtooth. On average 18 to 30 inches exist June 12.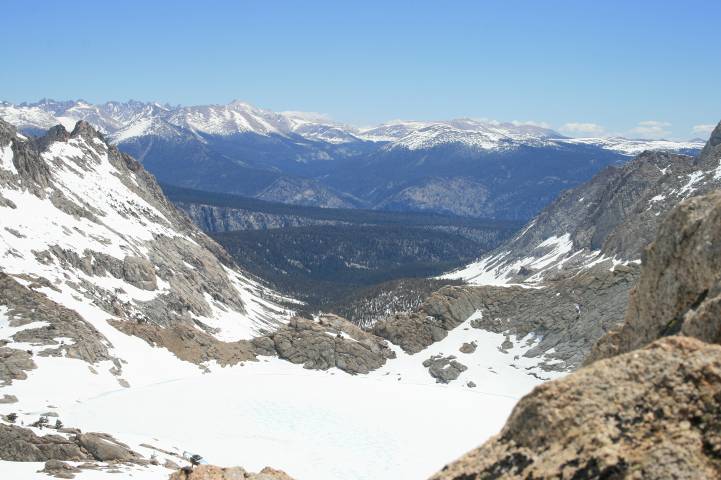 Columbine Lake and Lost Canyon. Mt. Langley in background.
---
PANORAMA FROM UNDER THE KAWEAHA RIVER BRIDGE
by John Tillman, June 13, 2010

---
DANIEL'S RECON. PHOTOS, June 12, 2010
---
EMPIRE MOUNTAIN PHOTOS
by Evan Schmidt, June 2, 2010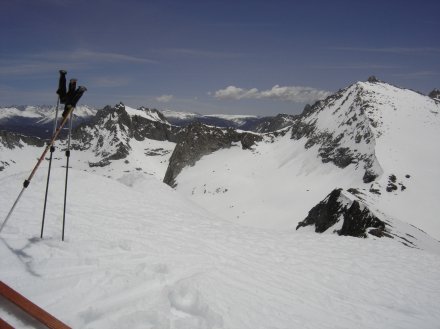 Looking down on Glacier Pass From the summit of Empire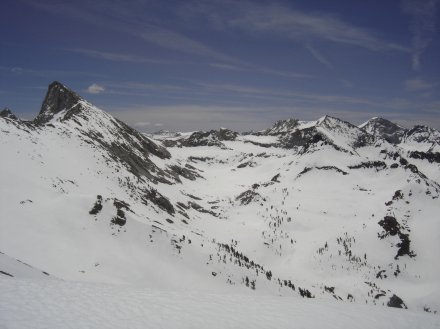 Sawtooth and the Monarch lakes drainage. Where did the lakes go?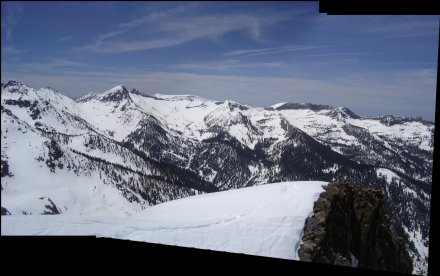 Panorama Mineral King Valley from Farewell Gap to Mineral lakes drainage
---
LATE APRIL 2010 SNOW SURVEY PHOTOS
by Evan Schmidt, April 2010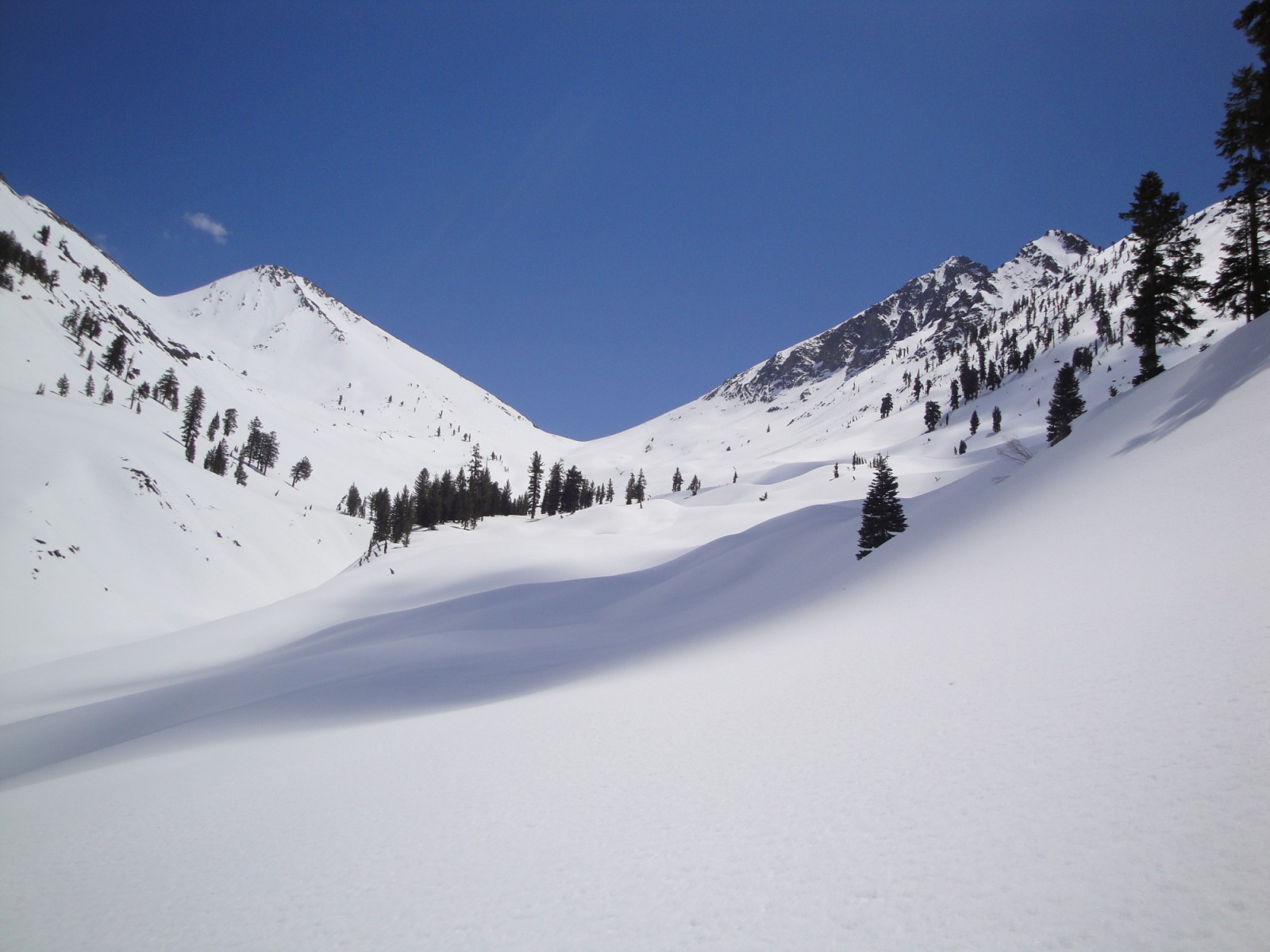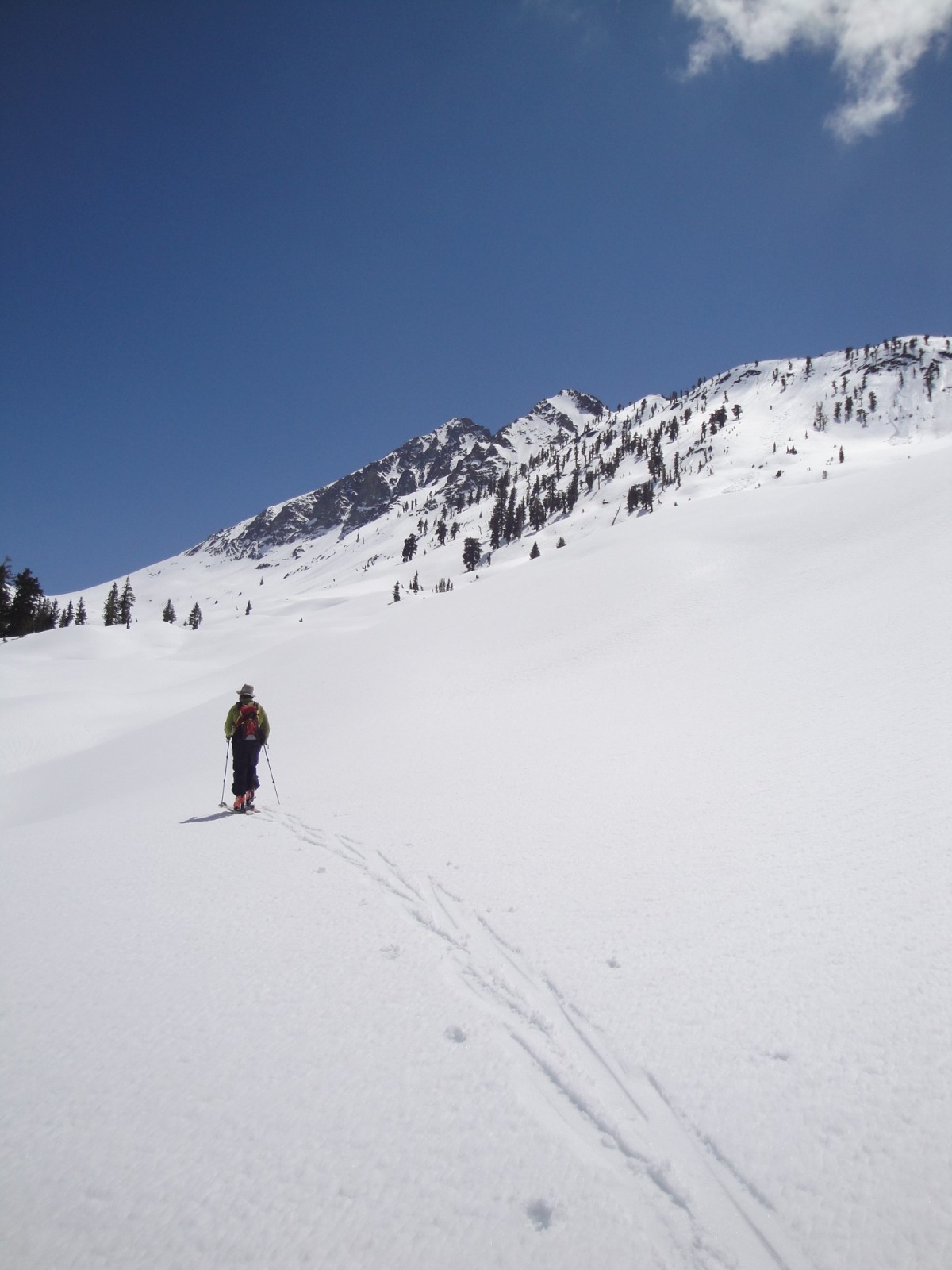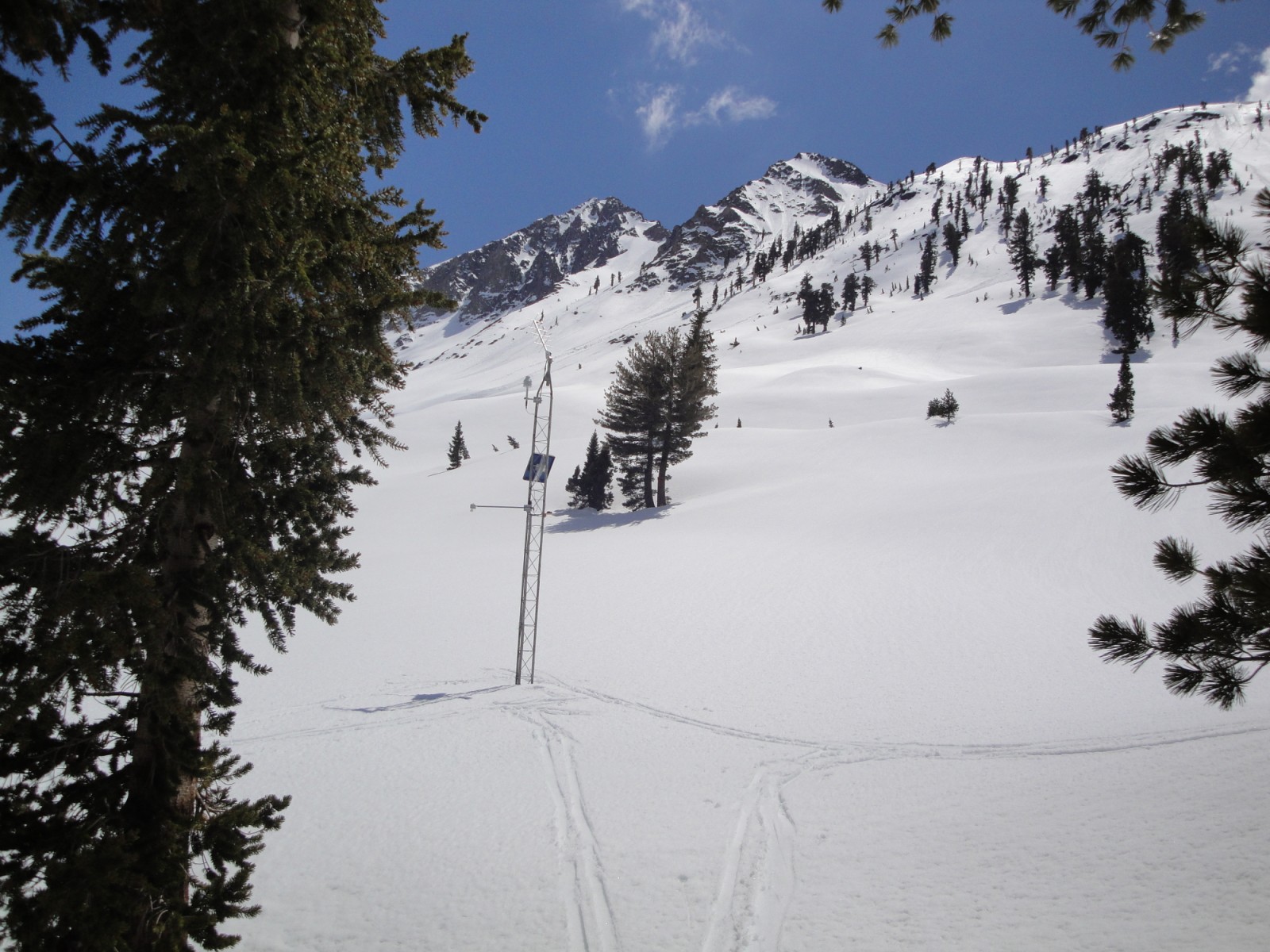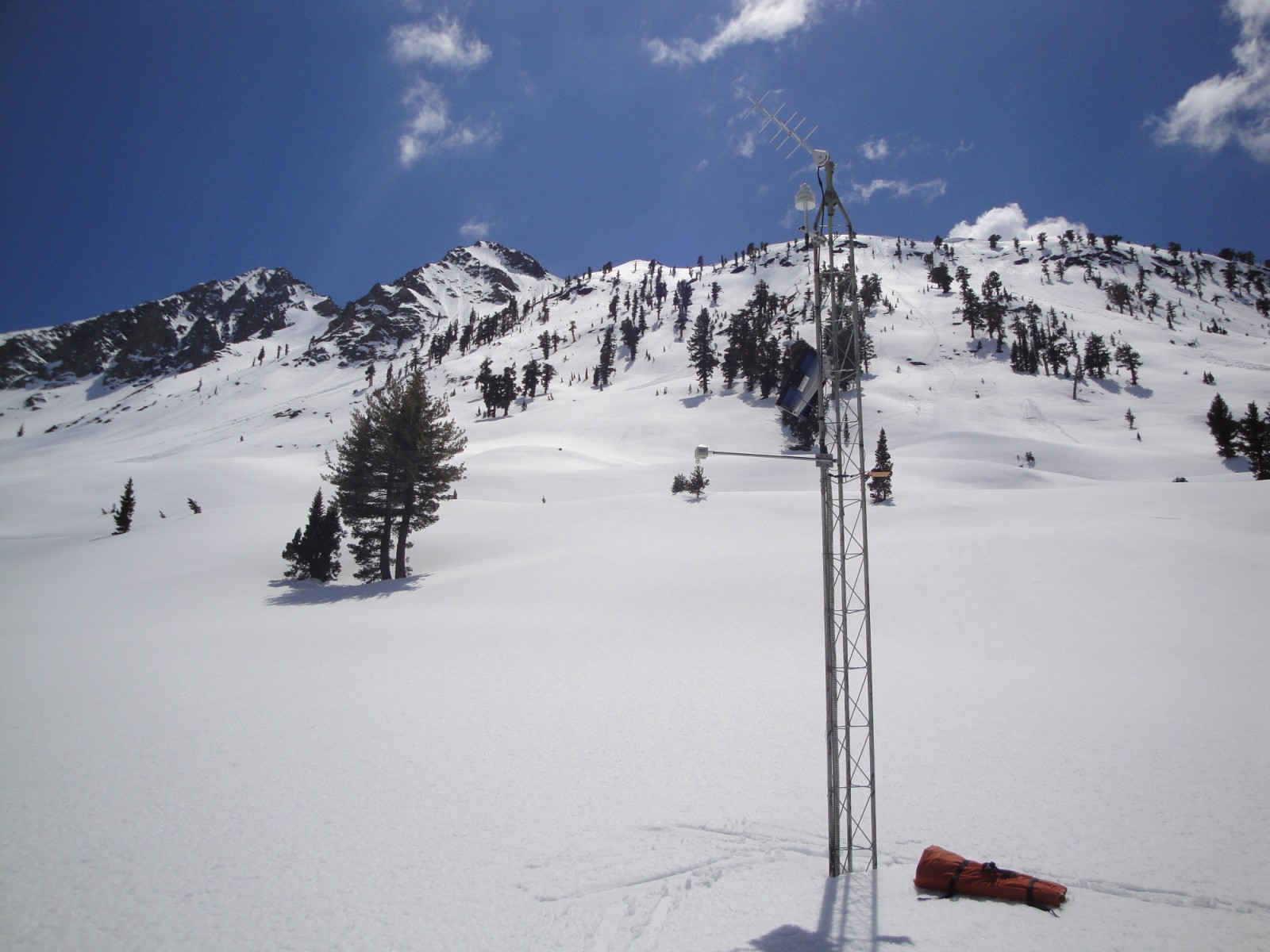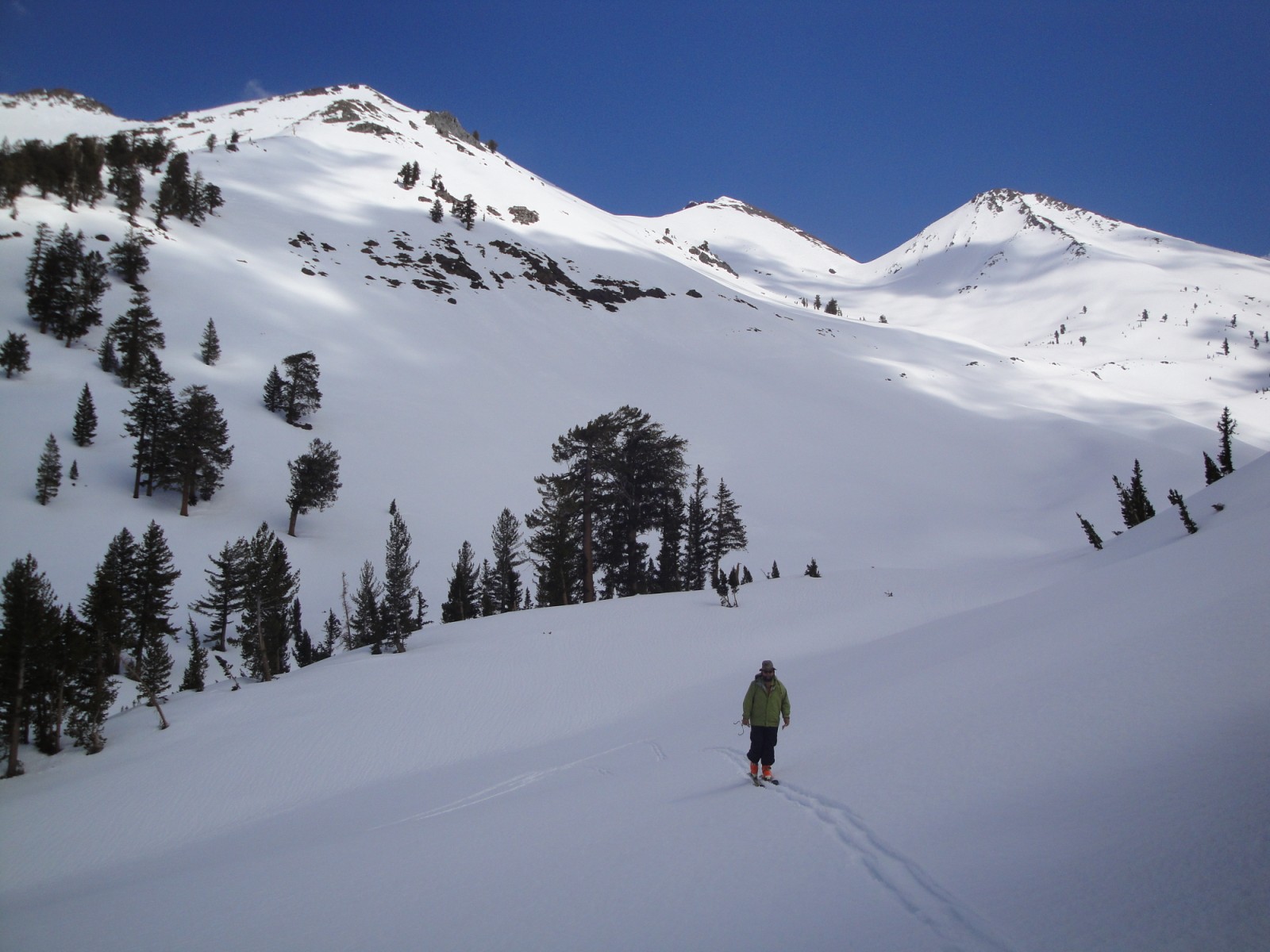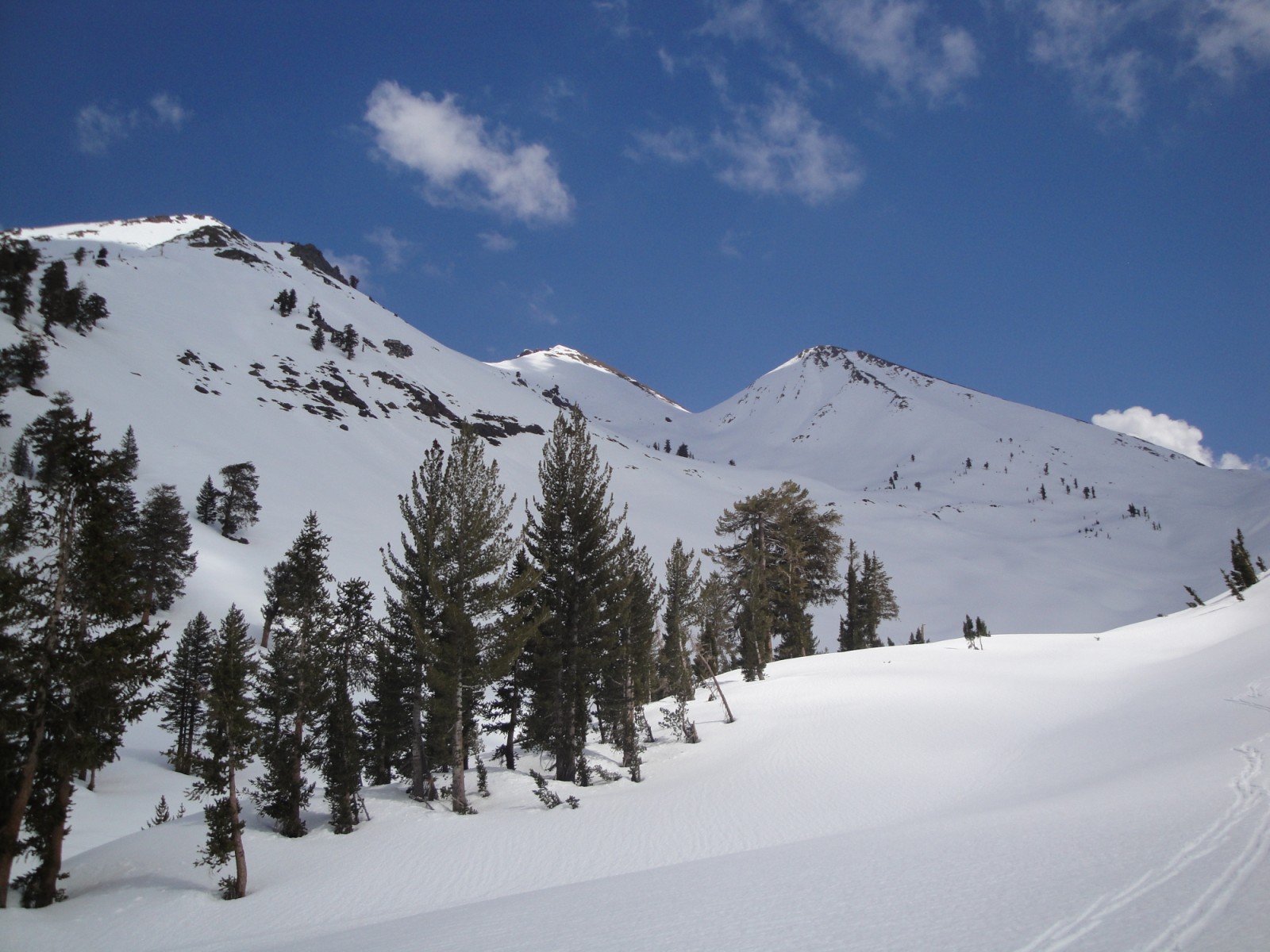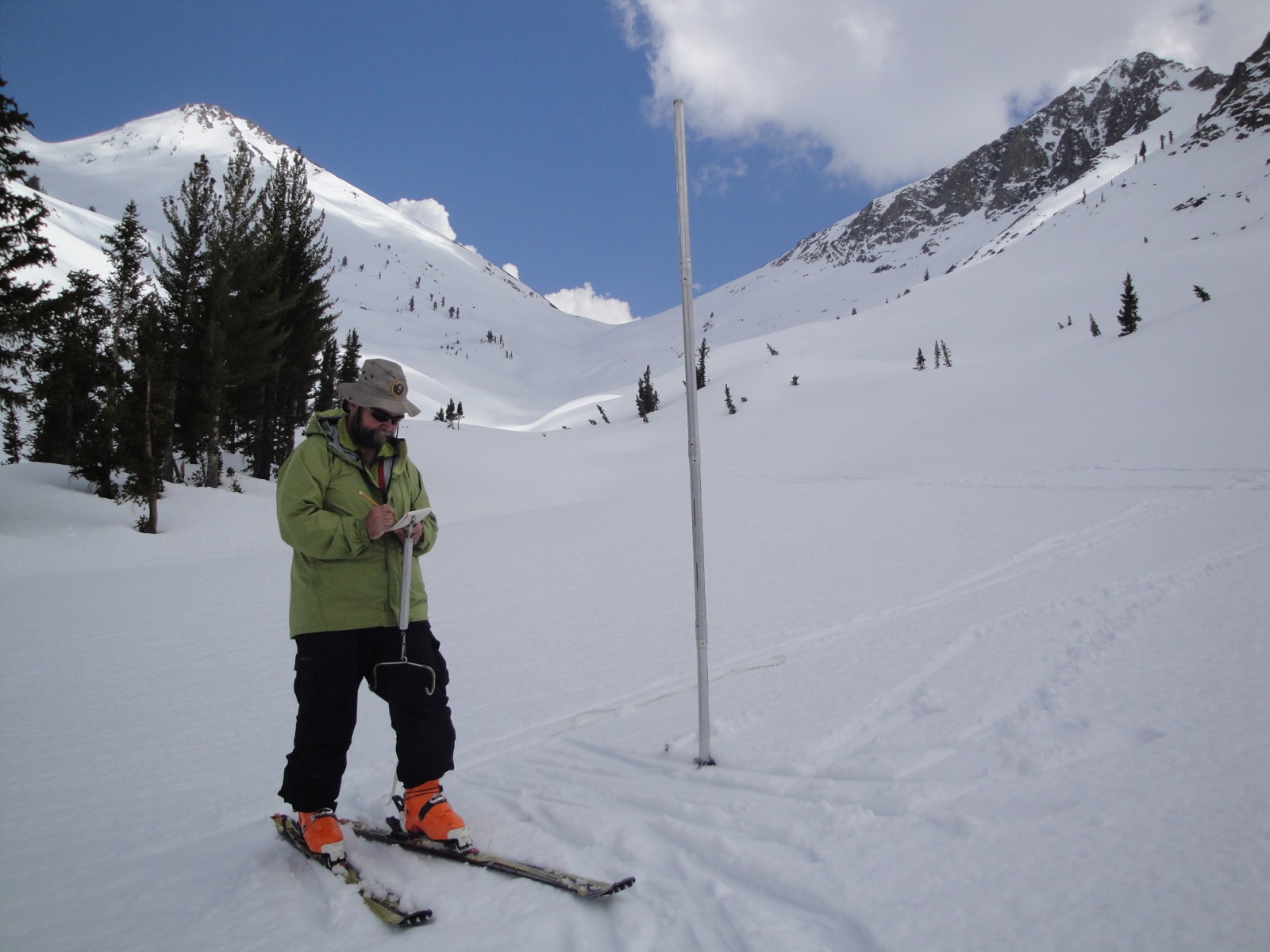 ---
LATEST WINTER PICTURES
By Evan Schmidt on March 21, 2010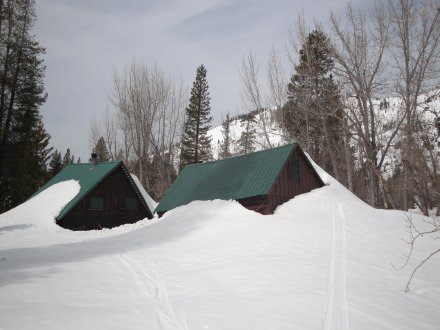 Voelz - Dula-Martin Cabins in East Mineral King
(where an avalanche hit)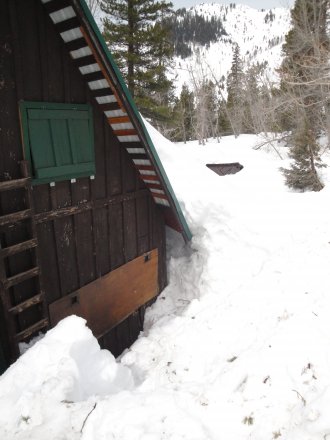 Voelz Cabin in East Mineral King
---
EARLY MARCH 2010 WINTER PICTURES
By Evan Schmidt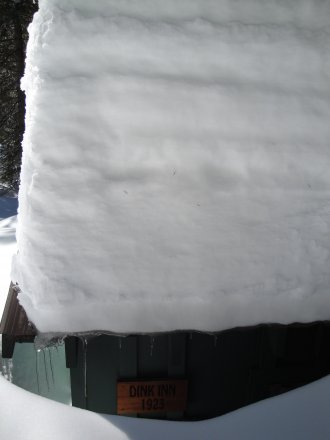 Dink-Inn Cabin in West Mineral King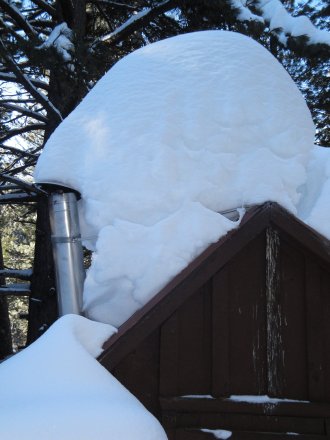 Meyer Cabin in West Mineral King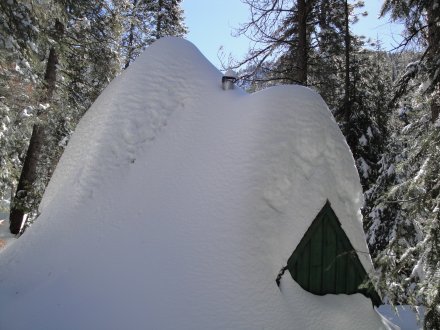 Unknown West Mineral King Cabin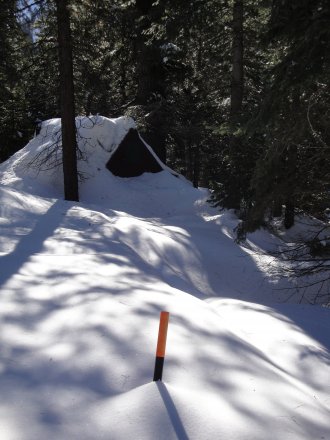 Wood Cabin in Faculty Flat
(a reverse webcam shot)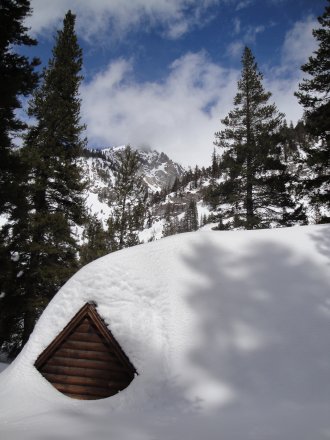 Unknown East Mineral King Cabin
---
MORE 2010 WINTER PICTURES
By Evan Schmidt on February 26-28, 2010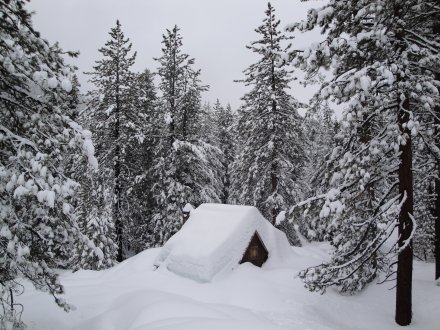 Dixon Cabin in West Mineral King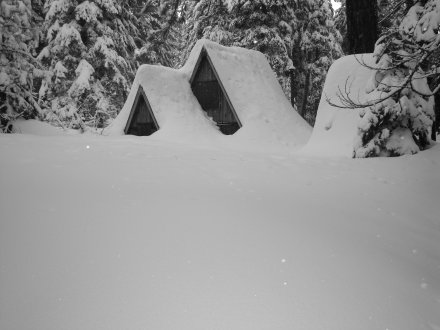 Savage Cabin in West Mineral King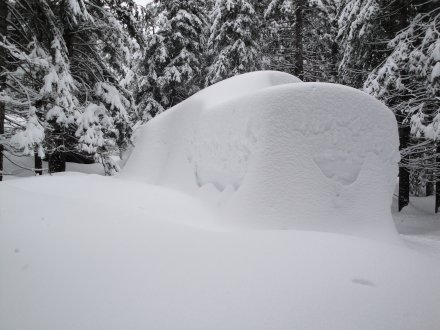 Cochrun-Hammer Cabin (back view) in West Mineral King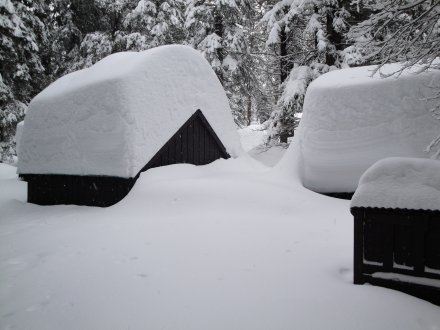 Cochrun-Hammer Cabin (front view) in West Mineral King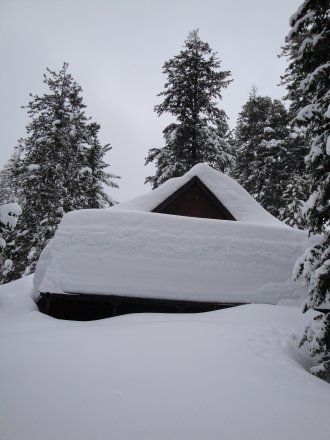 Bissiri Cabin in Faculty Flat, West Mineral King
---
SPECTACULAR 2010 WINTER PICTURES
By Dan Voelz on Feburay 8, 2010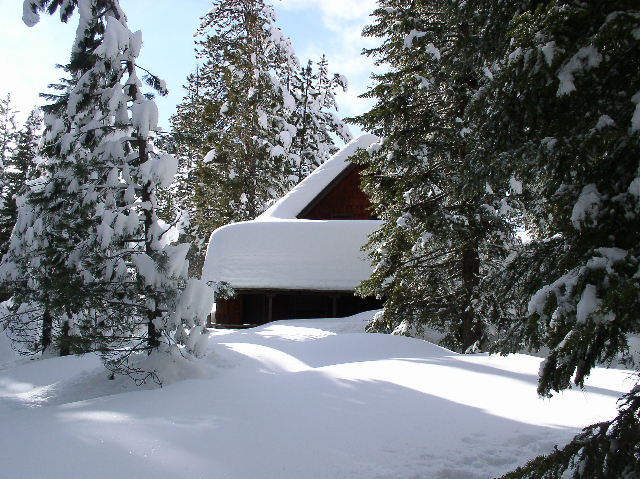 Bissiri Cabin in Faculty Flat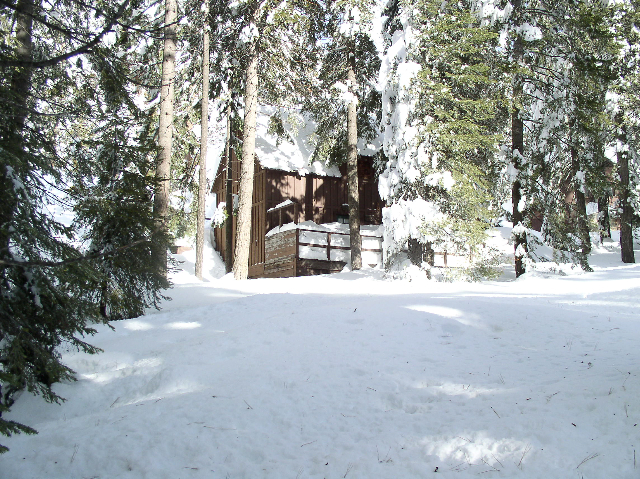 Whitney - Breeze Cabin in Faculty Flat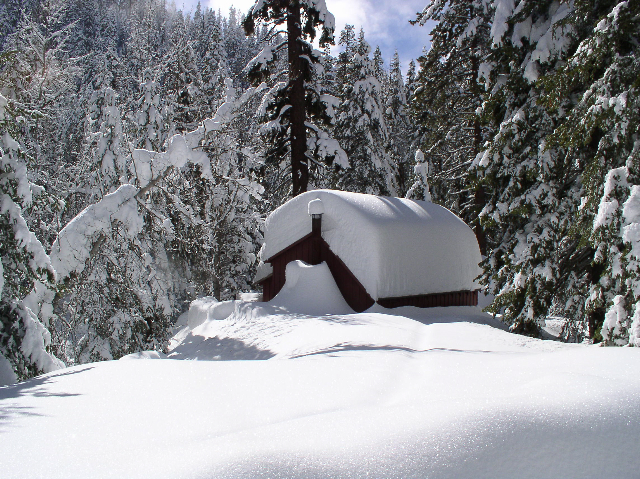 Blevins Cabin - WMK#2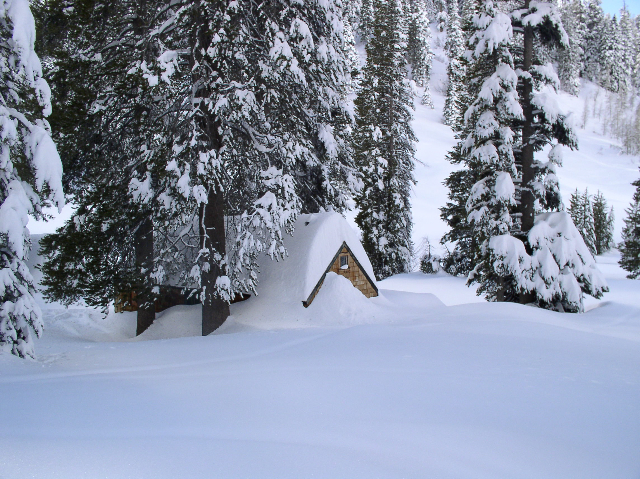 Unidentified Cabin - 2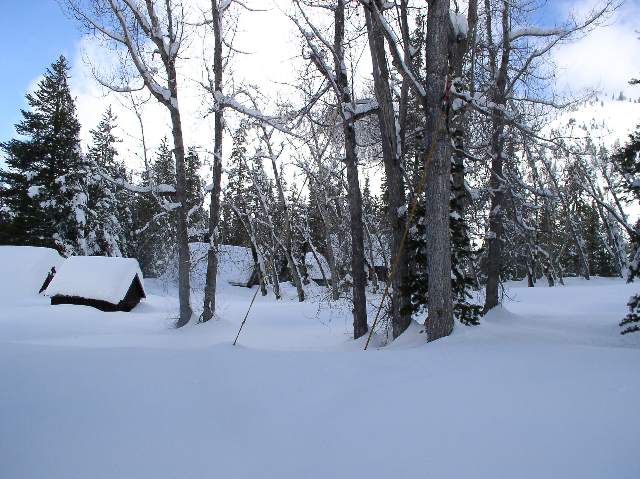 Unidentified Cabins - 3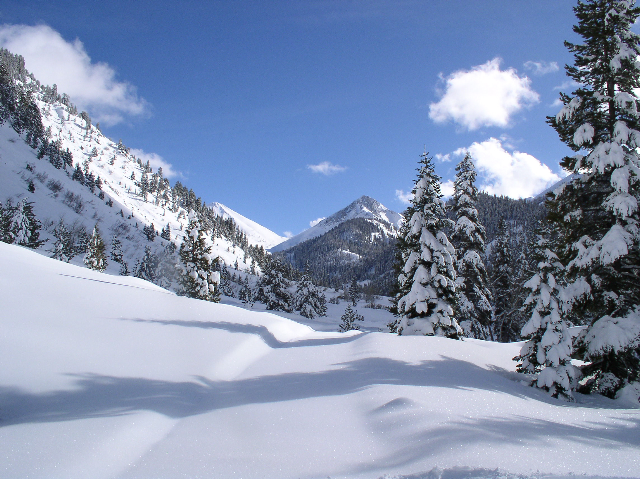 Farewell Gap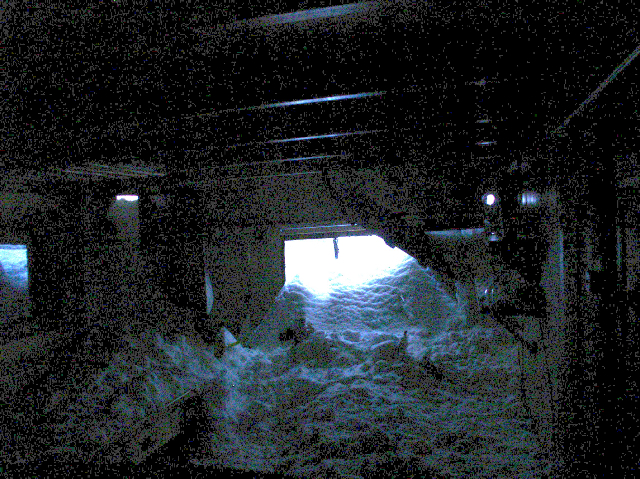 Snow from a fast moving avalanche of light snow floods into the Voelz cabin kitchen
---
LINKS TO OTHER MINERAL KING AREA PHOTOS
Bryan Allen's Gallery "June 2007 Kaweah Gap to Sawtooth Loop" (6-07)
Ben and Lauren's Adventure Journal - Mineral King Photos (7-7-08)
John R's Gallery (11-7-08)
Bryan Allen's Gallery "May 2009 to Mosquito Lakes..." (5-23-09)
Ben and Lauren's Adventure Journal - Mineral King Loop #2 (7-4-09)
Ben and Lauren's Mineral King Photos (7-4-09)
Daniel's Farewell Gap Photos (9-09)
Daniel's White Chief Photostream (9-09)
Shadow*Jewel's Photos (10-09)
---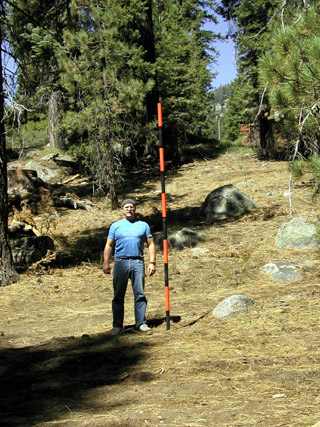 Glenn Cunningham next to snowpole (west end of Bissiri cabin at top right)
---
HISTORICAL IMAGES
Also see: The Mineral King District Association's Photo Gallery

Dixon Cabin in Faculty Flat during winter of 1968-1969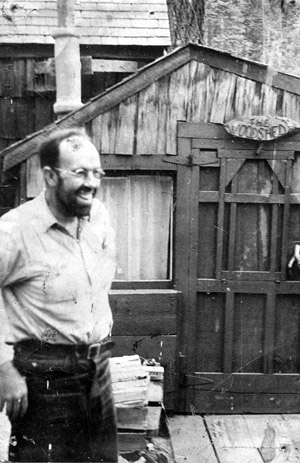 Everett Wood at the "Woodshed" ca 1950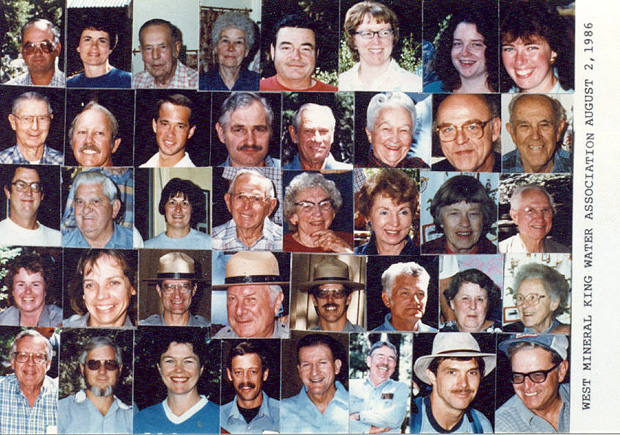 West Mineral King Water Association ~ 1986